The Fall/Winter Trending Colors 2022-2023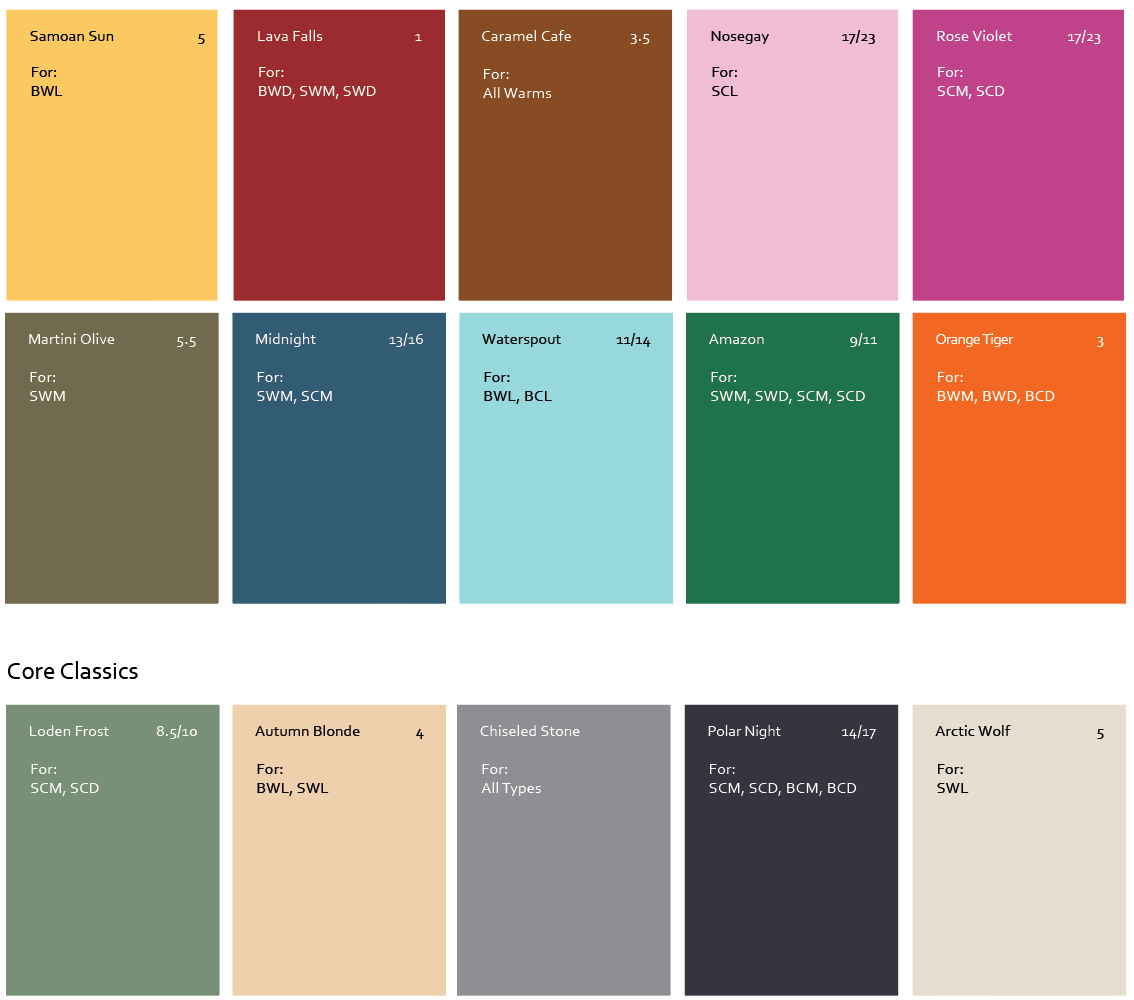 Jen shares with you the trending colors you will see in the stores this fall and winter season for 2022 - 2023. She shares both of Pantone's New York and London collection. Plus, she's put the colors on to a color wheel to help you see which colors are warm or cool.
Below this video is the download link to the PDF mentioned in the video.