How To Style A Chambray Shirt for Your Apple Shape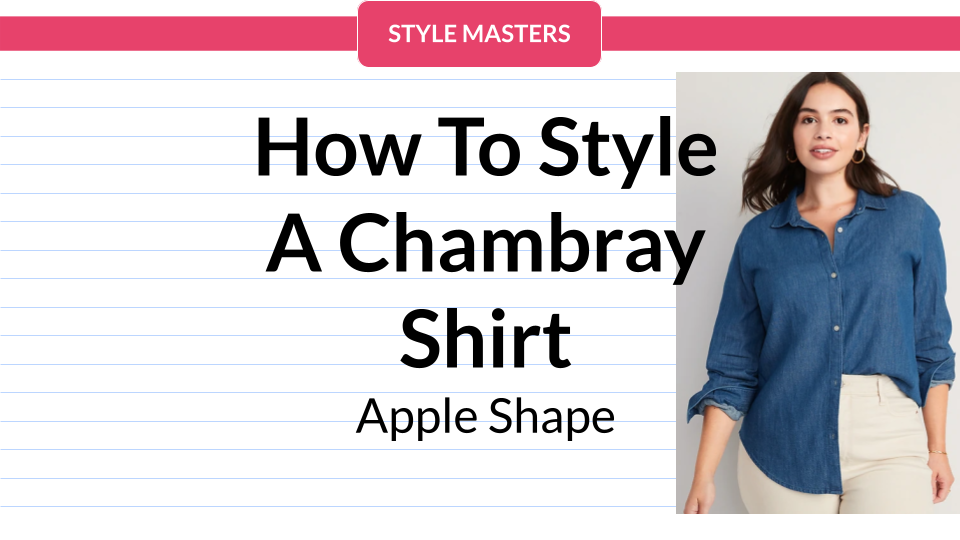 A chambray shirt is a light fabric shirt that is typically a denim blue with a white thread weave. This effect creates a soft muted blue. Chambray shirts come in a variety of shades and shapes. They are a casual item and a perfect basic piece to add to your basics wardrobe.
In this lesson, you will find different ways to style a chambray shirt so that it flatters your shape.
To download the guide,
join Style Masters.
Are you ready to show up everyday with confidence and authenticity? Learn how to easily pull together complete outfits that flatter your shape, are in your BEST colors and express who you are.