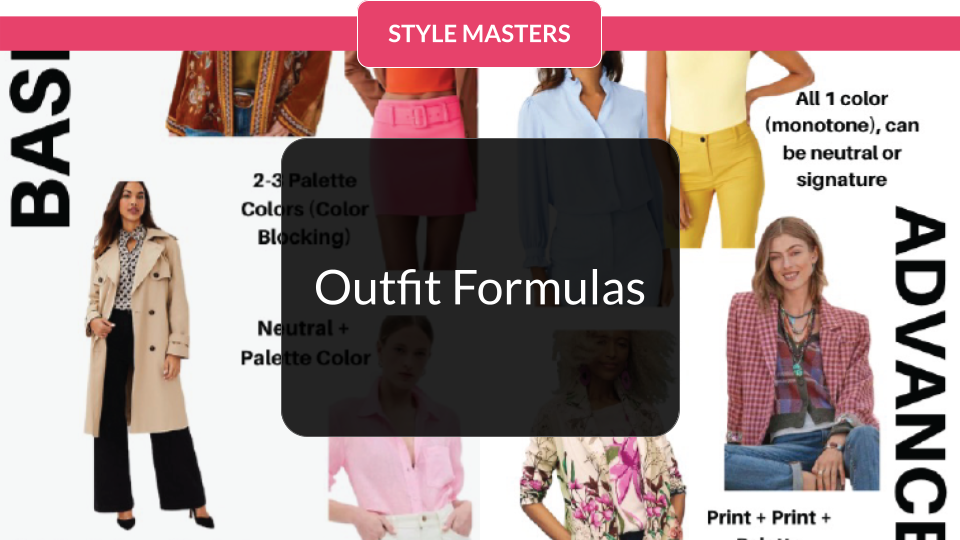 Getting dressed and pulling together a stylish outfit doesn't have to be difficult.
In this lesson, we share outfit formulas to empower you to create a stylish outfit that is completely you.
You can refer to 3 Basic Outfit Formulas and 3 Advanced Outfit Formulas.
Plus, watch the video where Gail explains the formulas and shares her expertise in style and balance.
To watch the video and see the outfit formulas,
join Style Masters.
Are you ready to show up everyday with confidence and authenticity? Learn how to easily pull together complete outfits that flatter your shape, are in your BEST colors and express who you are.