3 Ways To Wear Mykonos Blue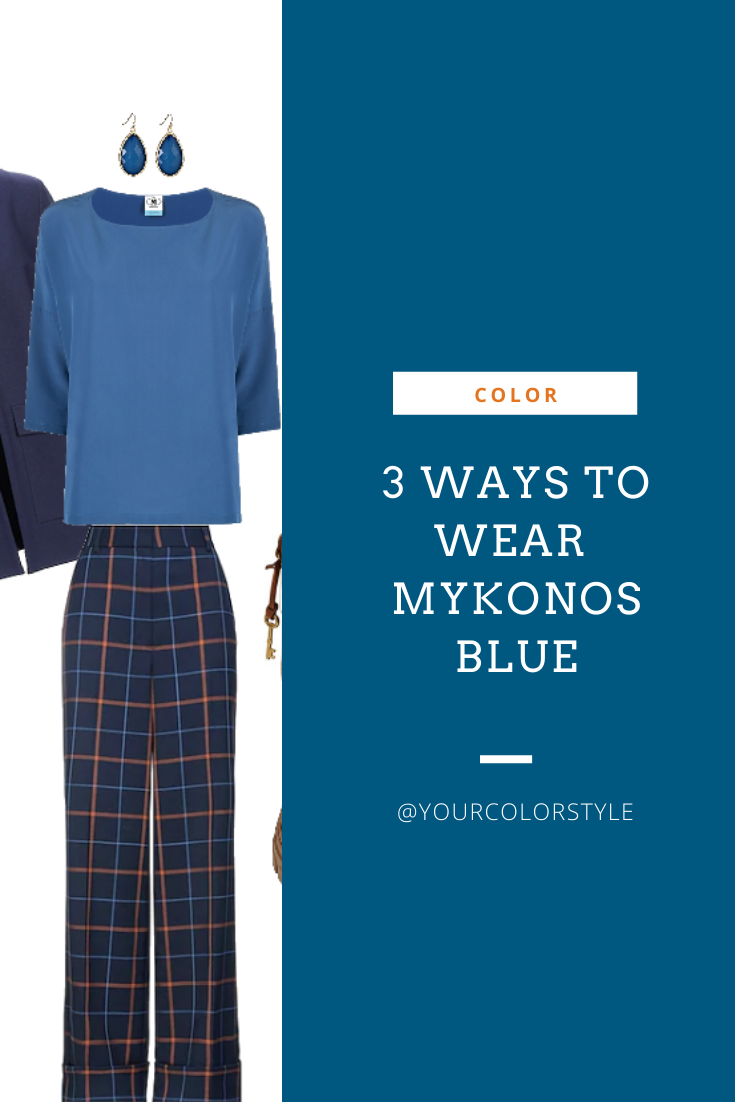 Mykonos Blue is a medium blue. It is a universal color and can be worn whether you have cool or warm undertones. Cool medium individuals can wear this color best. If it is too bright for you wear it as a bottom or accessory.
It looks like you're a ColorStyle member. Yay you! You can download your guide from here.
Want more inspiration on how to wear this color?
Get the complete guide to wearing Mykonos Blue when you subscribe to the Colorful U Membership.
I've pulled together 3 outfit ideas using the same Mykonos Blue top to inspire you this week.
Outfit Idea #1
Change things up by pairing Mykonos Blue with chartreuse. I love this! Balance the look with a neutral.
Outfit Idea #2
Keep it simple with pairing white or off-white with Mykonos Blue. This is a beautiful transitional color palette.
Outfit Idea #3
This monochromatic look is classic. Pair Mykonos Blue with a navy blue. I love the subtle warm browns accents here.
Try it out and share a pic on our Facebook Page. Let's inspire each other to try something new!
Jen