3 Ways To Wear Rhodonite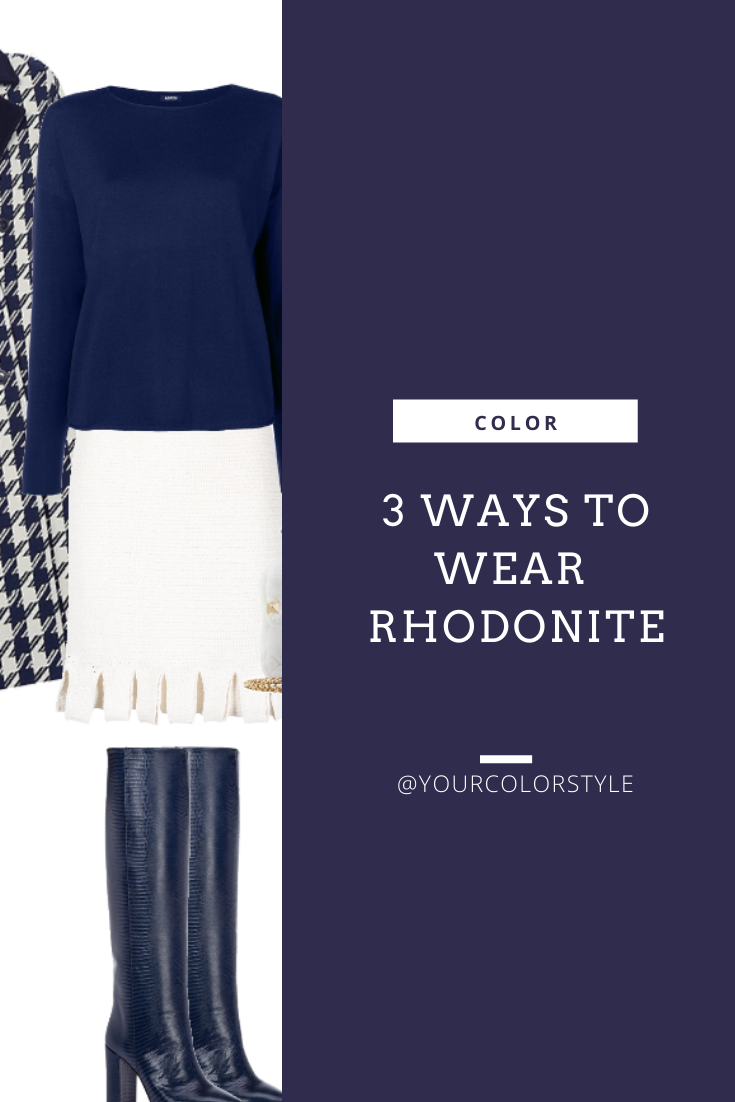 Rhodonite is a deep blue. It is a universal color and can be worn whether you have cool or warm undertones. Medium to deep individuals can wear this color best.
It looks like you're a ColorStyle member. Yay you! You can download your guide from here.
If you love this color but it just doesn't flatter you, wear it as a bottom or accessory.
Want more inspiration on how to wear this color?
Get the complete guide to wearing Rhodonite when you subscribe to the Colorful U Membership.
I've pulled together 3 outfit ideas using the same Rhodonite top to inspire you this week.
Outfit Idea #1
Break up this deep color with ivory or white. What a fresh look for the cool weather.
Outfit Idea #2
I love blue and yellow together. These fun orange-yellow pants pop agains the deep blue.
Outfit Idea #3
Looking for a fun way to wear red? Pair it with Rhodonite. Wow!
Try it out and share a pic on our Facebook Page. Let's inspire each other to try something new!
Jen