Color Analysis For Grey Hair with Katie Emery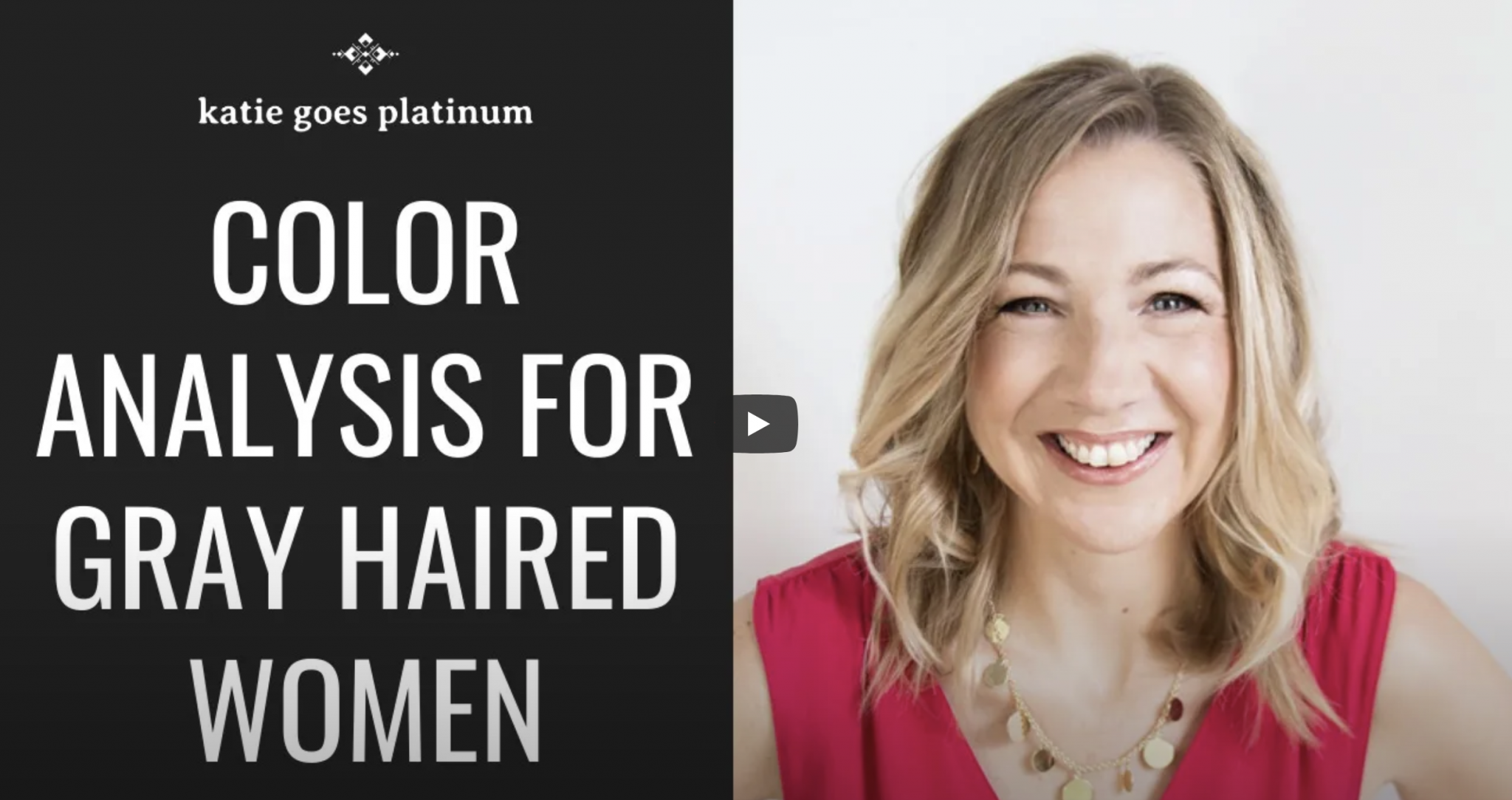 I had a great time chatting with Katie Emery about wearing colors with grey hair. She had attended my grey hair webinar and then interviewed me with LOTS of great questions. If you have have grey, silver or white hair... or thinking about going your natural grey out... this is a must watch video.
Register for my FREE Webinar "Discover Your BEST Colors To Wear If You Have Grey/White/Silver Hair"
Learn more about Katie Emery at Katie Goes Platinum