Soft Summer vs. Soft Autumn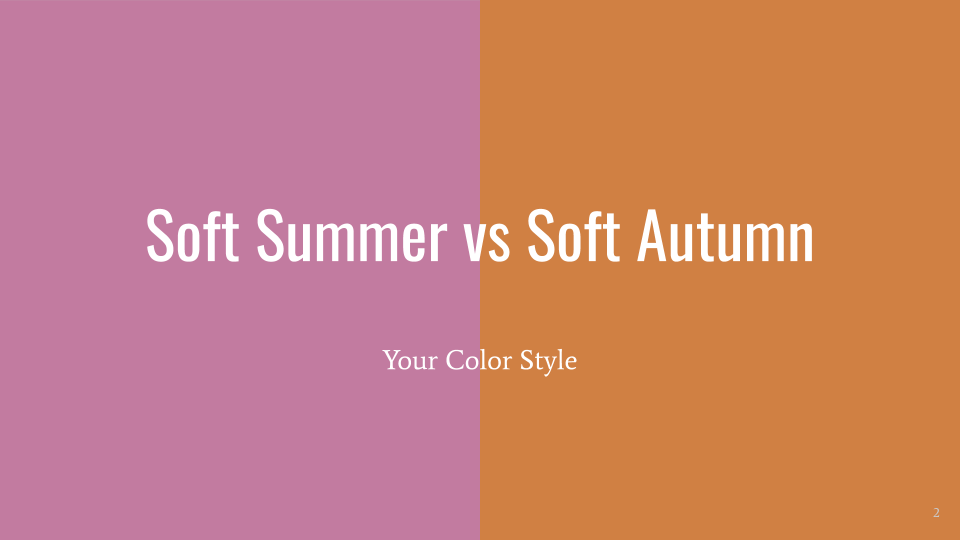 Jen compares soft summer vs soft autumn from seasonal color analysis, but she explains it in terms of Your Color Style. She shows you examples of soft summer celebrities and soft autumn celebrities.
Did this video help you have a better understanding of soft summer and soft autumn? Comment below and share your aha moment. Are you soft & warm or soft & cool?