Create Your Lifestyle Charts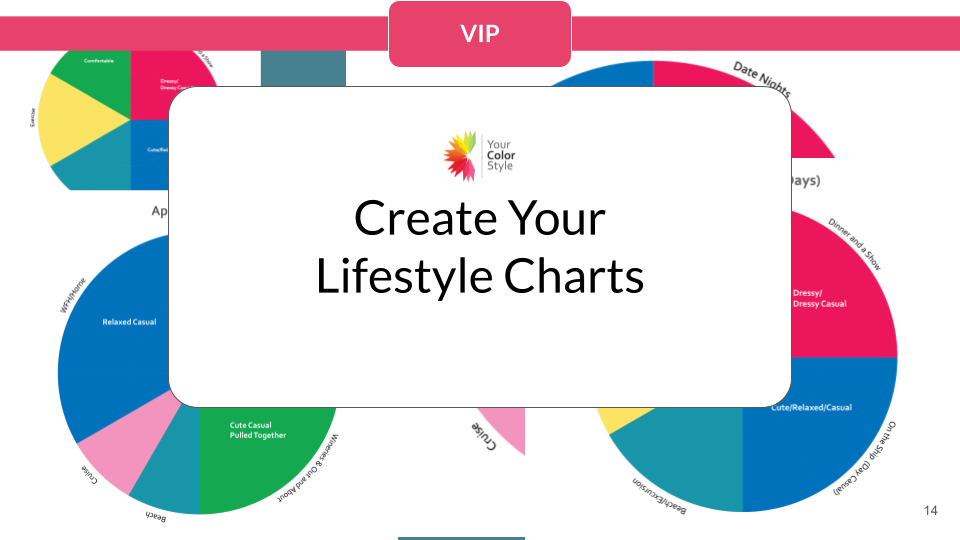 Before we jump into shopping and defining our personal style, it's important to understand what you really need, not what you wish you needed. Meaning, if your lifestyle has maybe one formal event each year, then you don't need a closet of formal gowns. Right?
Understanding the function of our clothes - where and when we wear them - will help us create wardrobes that have a variety of outfits that we will actually wear. It's like having a wine rack stacked with precious expensive wines that you don't want to open for everyday sipping. You need a balance of everyday wines and beautiful exciting wines that reflect your lifestyle.
This exercise will help you see the ratio of what types of clothes you need in a given time period.
Watch the video and then create your own lifestyle chart.
To access this lesson,
join Style Masters.
Are you ready to show up everyday with confidence and authenticity? Learn how to easily pull together complete outfits that flatter your shape, are in your BEST colors and express who you are.