3 Fresh Ways To Wear Pink Lavender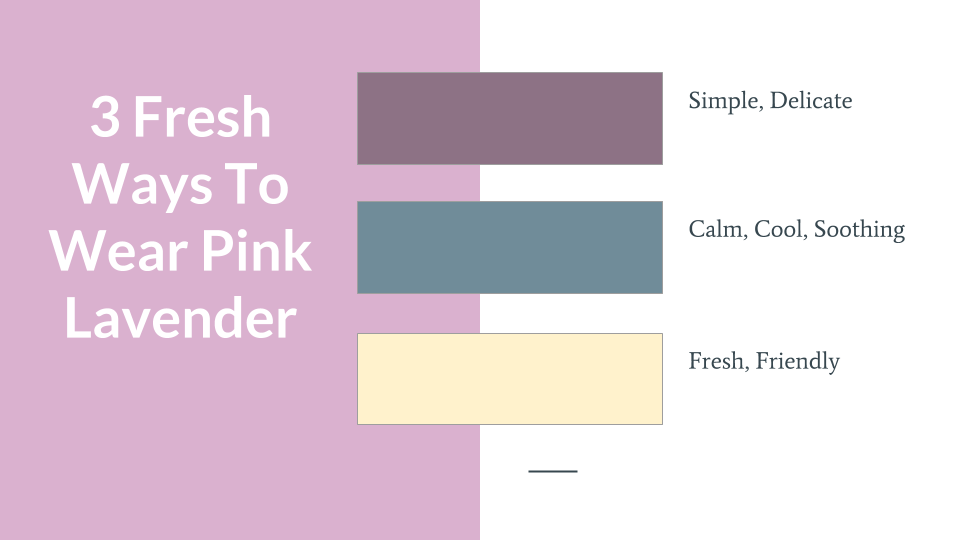 Pink Lavender is one of the trending colors you see everywhere in stores this Spring/Summer 2018. It is a light soft pink-purple. This color is a little soft and may not look great on someone who needs brighter colors. I think it may depend on the individual item of clothing. I've seen this color with softness and also with some brightness. It translates as a pastel and may wash you out if you need a little more depth or intensity. Pink Lavender, worn on it's own, is soft romantic and soothing. Wearing all Pink Lavender would give you a delicate feminine appearance. But you can change that message by combining it with different colors. I've combined Pink Lavender with 3 different colors.
Pink Lavender + Soft Teal
This color combination is calm and soothing. The soft teal gives this look a healing vibe.
Pink Lavender + Soft Deep Pink
Adding deeper version of pink lavender creates a beautiful monochromatic look. This look is simple, delicate and feminine.
Pink Lavender + Light Yellow
Adding pale yellow gives the look a fresh and friendly look. It adds just a touch of energy to this soft pink lavender.
Have fun and wear what you love!
Would you like even more outfit ideas for wearing Pink Lavender?
Check out the style guide "How To Wear Pink Lavender" exclusively available in the Color Style Club.