3 Ways To Wear Caramel Cafe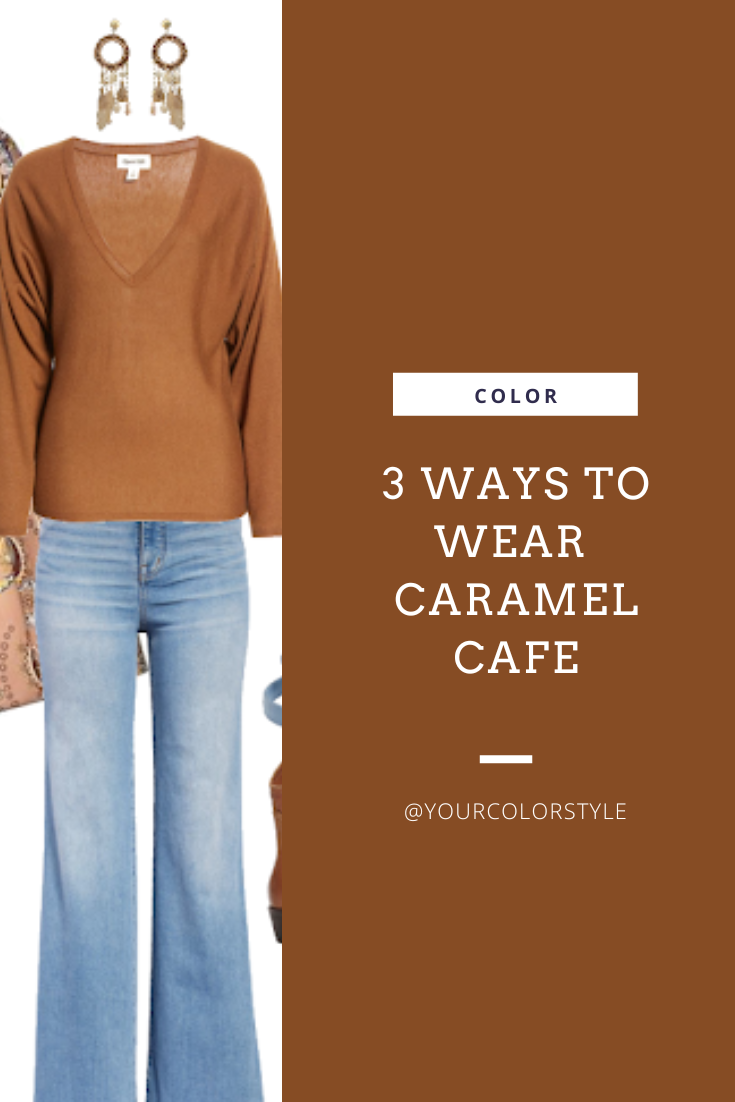 Caramel Café is a chocolate brown . It can be worn best by people with warm undertones. Warm individuals can wear this color best. This color is really more of a neutral and will pair well with a lot of colors.
I've pulled together 3 outfit ideas using the same Caramel Café top to inspire you this week.
If you see a clothing item you like, download the FREE guide to these 3 outfit ideas. This guide includes the same three outfit ideas plus the links to each of the clothing items.
Outfit Idea #1
Pair this chocolate brown with a cool grey blue or denim. If you have cool undertones you could flip this ensemble and the grey blue closer to your face.
Outfit Idea #2
Warm browns and teals are just beautiful together. The outfit below is ideal for warm undertones. However, if you wear a teal top with the brown as a bottom, this will look great on cool undertones. 
Outfit Idea #3
Pair this warm brown with cool purples and blues. It's unexpected and lovely.
Download the FREE shopping guide to these 3 outfit ideas. 
This guide includes the shopping links for these three outfit ideas.