3 Ways To Wear Coca Mocha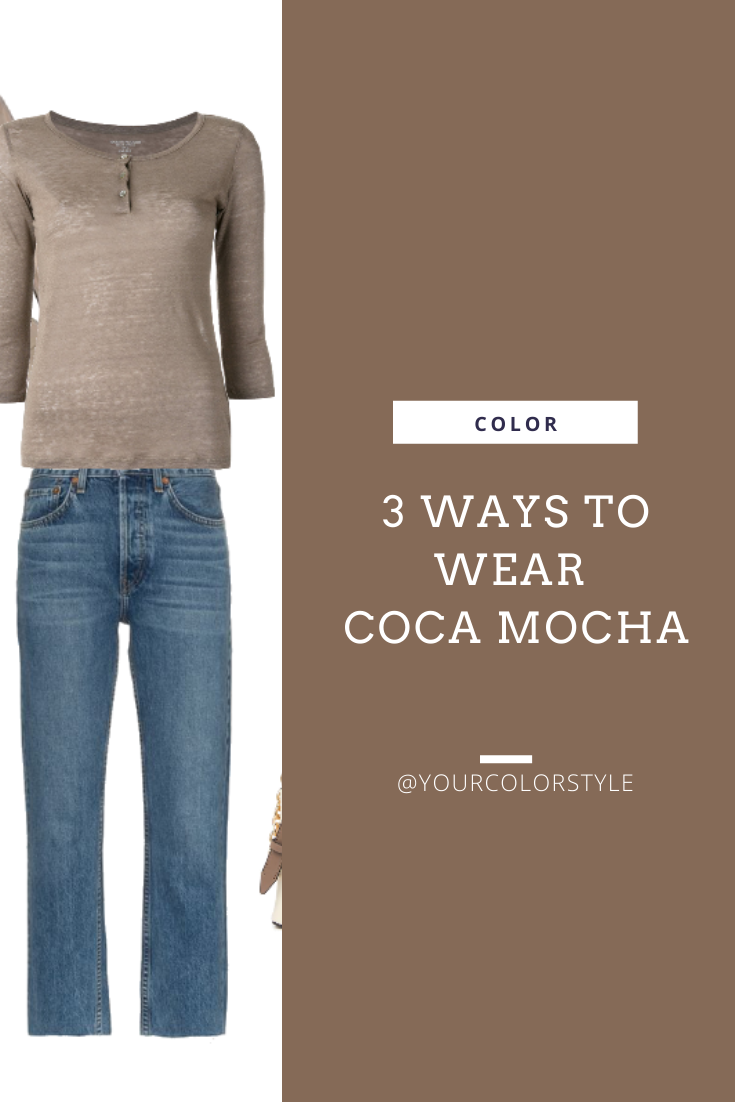 Coca Mocha is a cool brown. This brown may feel too cool on bright and warm individuals. If it is too soft or bright for you, wear it as a bottom or accessory. Coca Mocha is one of the colors this month's color palette of the month is based on. 
April Color Palette of the Month
I've pulled together 3 outfit ideas using the same Coca Mocha top to inspire you this week.
Outfit Idea #1
Keep it simple by wearing coca mocha and denim. Easy and relaxed.
Outfit Idea #2
Pop in daffodil for an interesting look. Daffodil is one of the trending colors this season.
Outfit Idea #3
Coca mocha is a cool beige so warm it up with an orange. Love this.
Try it out and share a pic on our Facebook Page. Let's inspire each other to try something new!
Jen