3 Ways To Wear Dahlia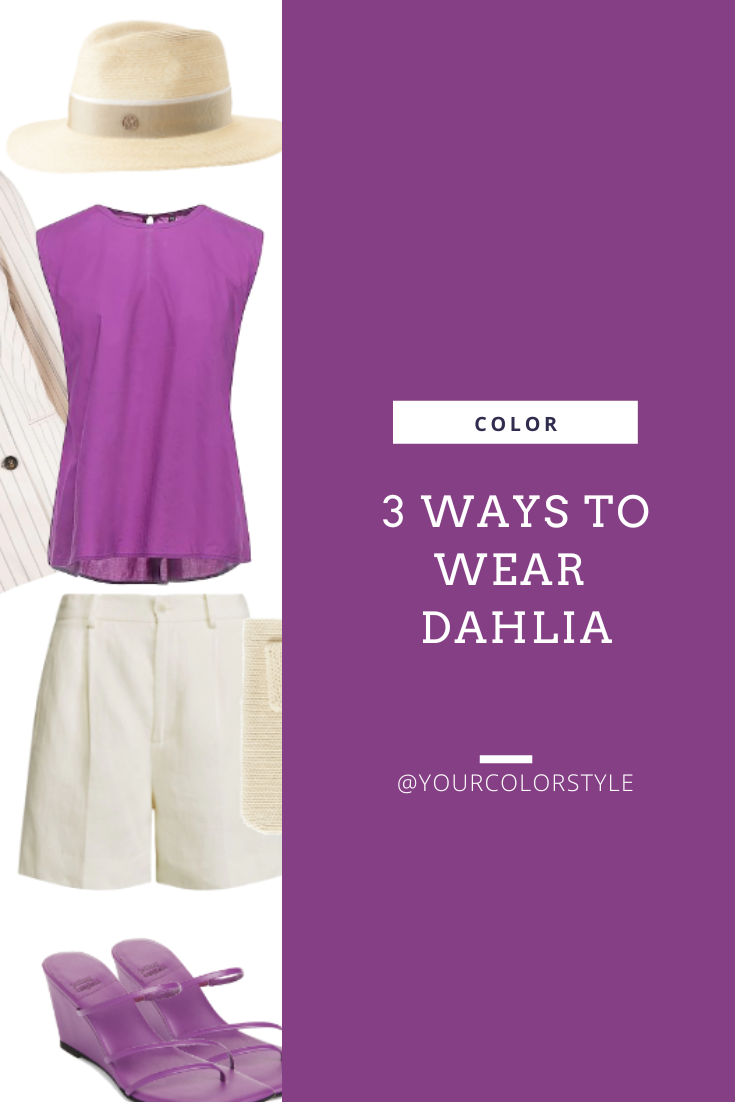 Dahlia is a medium purple. It is a universal color and can be worn whether you have cool or warm undertones.
I've pulled together 3 outfit ideas using the same Dahlia top to inspire you this week.
Outfit Idea #1
Keep it simple and fresh with white or ivory.
Outfit Idea #2
The perfect color combo for bright and cools. Love this chartreuse with this purple. This is a complementary color scheme.
Outfit Idea #3
Dahlia looks amazing with red. Ground this vibrant color combo with denim.
Get this month's capsule wardrobe guide
Each month, we offer a capsule wardrobe guide based on the color palette of the month which includes this color. YES! The capsule wardrobe guide includes links to the clothing items. Get monthly capsule wardrobe guides when you subscribe to the Colorful U Membership.
Try it out and share a pic on our Facebook Page. Let's inspire each other to try something new!
Jen