Color Analysis Case Study - Brown Hair, Hazel Eyes with Gold and Green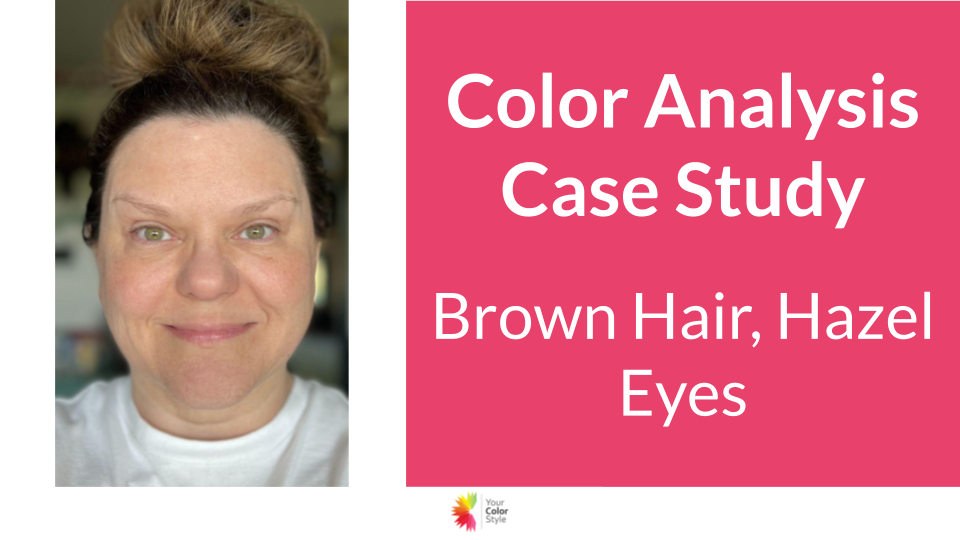 I did an online color analysis for one of my VIP Color Analysis customers. She has given me permission to share her case study with you. She has brown hair and hazel eyes.
"My eyes are hazel with gold and green, my natural hair is brown. I wear neutral color foundation and rose, plum and brown eye makeup. I have a lot of red in my skin and I do have sun damage. Just restarted Retin-A to help with skin. 
I am 54 years old and am getting grays. I have been coloring brown to cover the little suckers but recently started getting highlights again hoping to get them to blend better with the grays."
Watch the video to learn her color type.
Sign up for a VIP Color Analysis