3 Ways To Wear Skydiver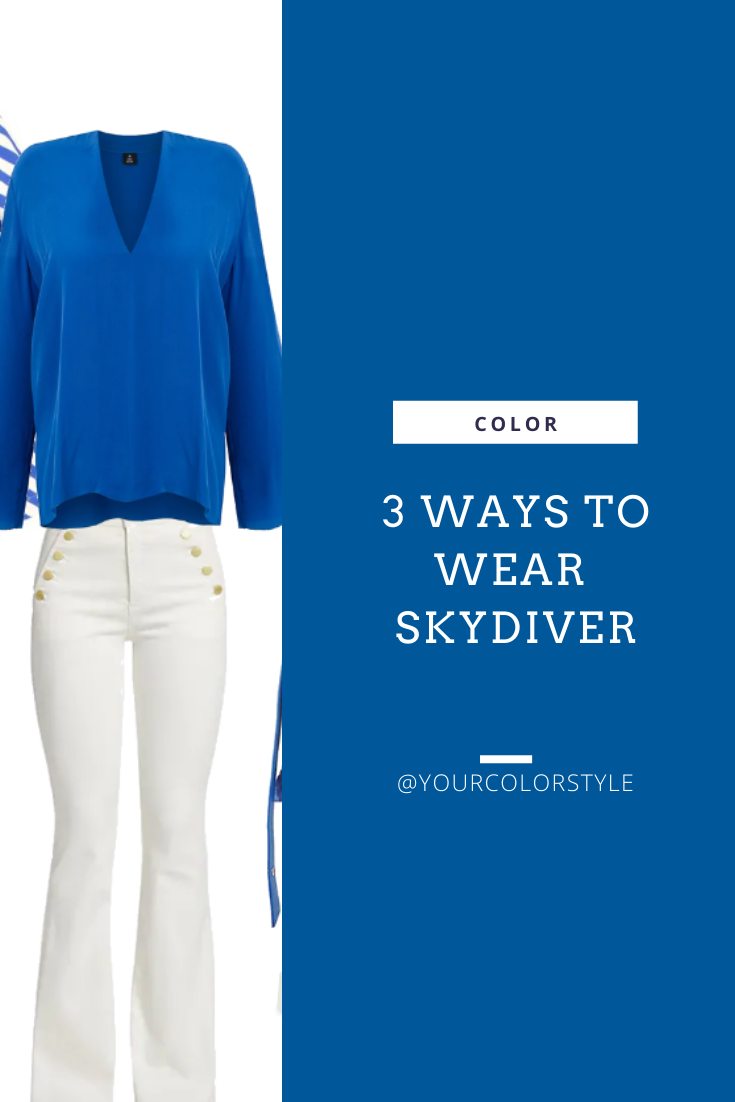 Skydiver is a royal blue. It is a universal color and can be worn whether you have cool or warm undertones. Bright individuals can wear this color best.
I've pulled together 3 outfit ideas using the same Skydiver top to inspire you this week.
Outfit Idea #1
Love this royal blue with white. So fresh and bright.
Outfit Idea #2
Wear different shades of blue and then pop in orange! Super fun.
Outfit Idea #3
Red and blue are a triadic color combo. It can be pretty dynamic. Add in a neutral like white to calm the look.
Try it out and share a pic on our Facebook Page. Let's inspire each other to try something new!
Jen