August Color Palette of the Month - 2023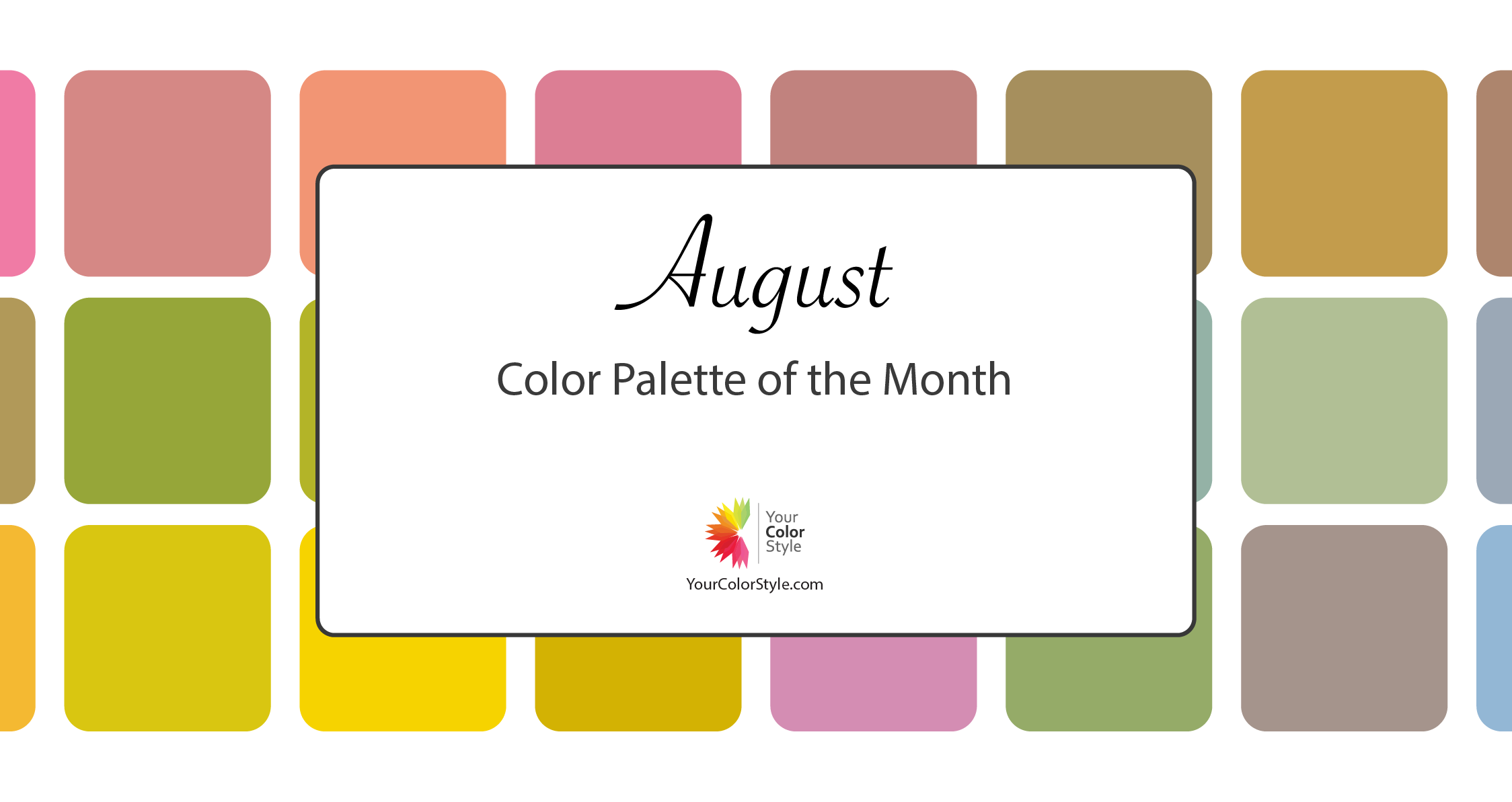 This month's color palette uses the trending colors Pink Cosmos, Sushi, Empire Yellow, Macchiato and Airy Blue.
Pink Cosmos is the ideal pink and will be flattering on most people.
Sushi is a bright grassy green. Ideal for BWM and BWD.
Empire Yellow is a bright golden yellow. Ideal for BWM and BWD.
Macchiato is a cool brown neutral. Ideal for cool undertones.
Airy blue is a pastel blue. Ideal for light individuals.
Read this color chart in a 2x2 grid format.
For example, Pink Cosmo and Sushi can pair together along with muted New York Pink and Teak. 
Or Saffron and Sushi with Teak and Bird Flower.
Or Peak Cosmos + Deep Blush + Sycamore + Teak