Best Earring Styles for Your Face Shape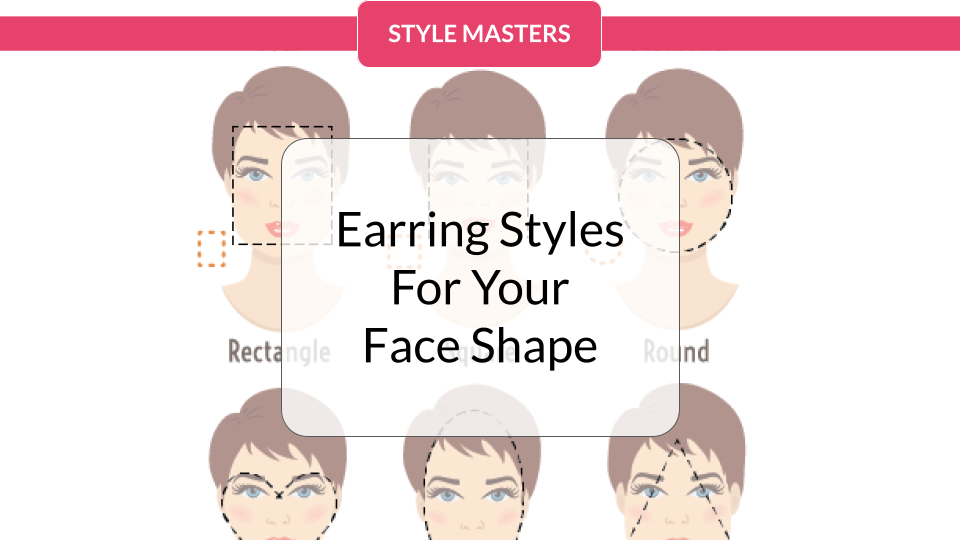 How To Choose Earrings to Flatter Your Face Shape
The shape of the earrings you choose to wear can make your face look longer, fuller, rounder or more square. Your goal is to choose earring styles the shape of your face.
Below is a diagram for the most common face shapes. 
When choosing an earring, choose a shape that balances your face shape. For example, if your face is wide at the top and narrow at the bottom, you may choose earrings that are fuller at the bottom to fill in the space near your narrow chin, creating visual balance with your forehead.
Oval
All earring styles flatter an oval shape. Stud earrings and triangular shaped earrings will emphasize your cheekbones.
A complete guide to earring styles and face shapes is included in the Style Masters membership.
To download your
earrings guide,
join Style Masters.
Are you ready to show up everyday with confidence and authenticity? Learn how to easily pull together complete outfits that flatter your shape, are in your BEST colors and express who you are.