Style Masters Live: How to Level Up Your Style With Layers and Accessories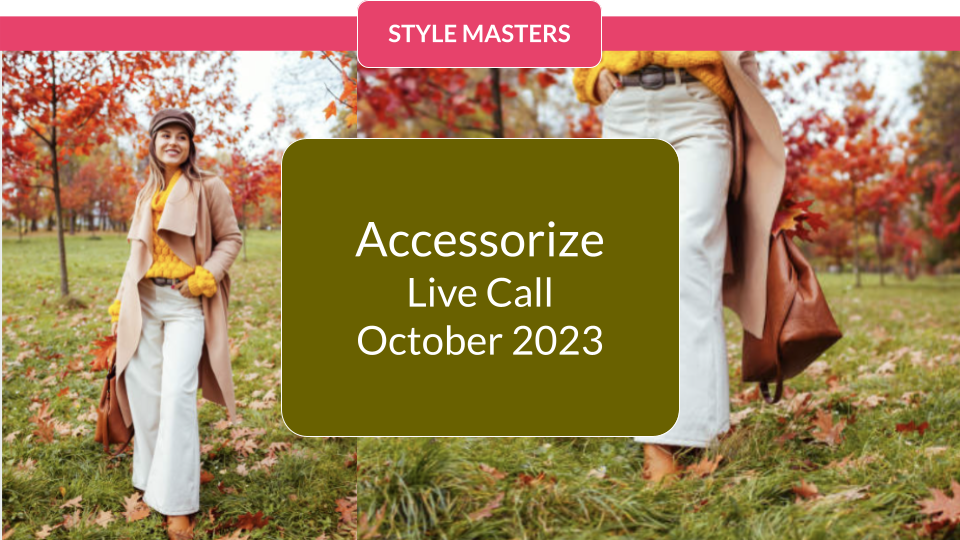 This month is all about accessorizing and layering. You can completely transform an outfit based on the accessories you add.
As the weather is cooling off, layers will become favorable. It may not be cold enough for coats, but you may want to layer on a fashionable outer piece. Layers are really for anytime you aren't sure if it will be warm or cool. You'll be able to apply what you learn to any season.
Color
Gail will be covering all the accessories in the trending colors for this Fall.
Style
We will be sharing the secrets to layering.
Beauty
Gail will be covering seasonal transitions to skin care.
Shape
In your style guide guide, I've provided you some guidelines on vertical proportions for each body type. Plus, ideal styles of jackets to flatter your figure. Jackets are an ideal accessory as the weather cools down.
To watch the replay,
join Style Masters.
Are you ready to show up everyday with confidence and authenticity? Learn how to easily pull together complete outfits that flatter your shape, are in your BEST colors and express who you are.