Color Palette of the Month: December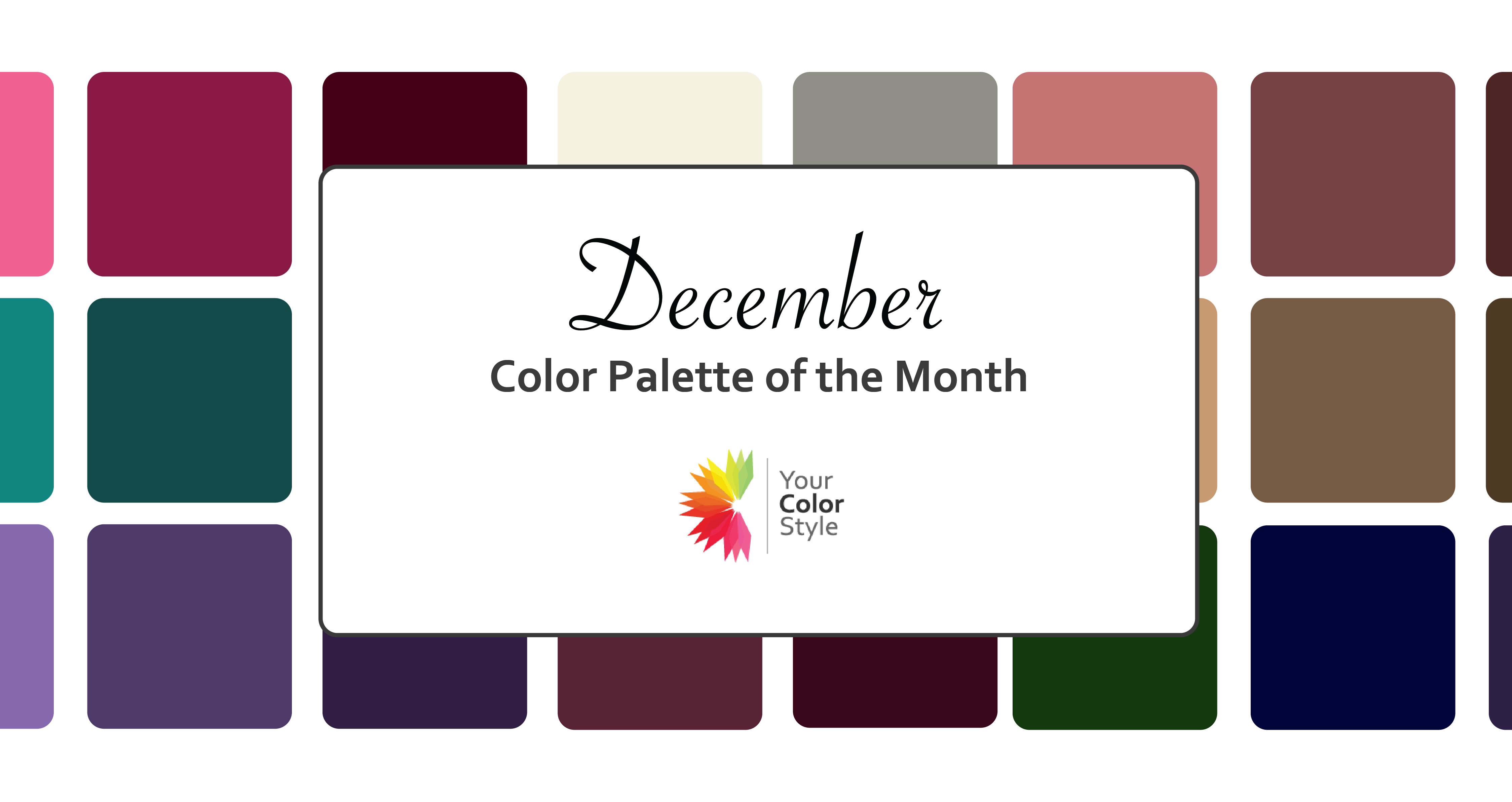 This month's color palette was built off of the six core colors in the Winter Capsule Wardrobe (to be released December 8, 2021) by Everyday Style. I then mixed these six colors in different ways to create additional colors, creating a harmonious color palette. A harmonious color palette is a collection of colors that all go together. Scroll down to find your pinnable color palette and color wheel.
FYI, Colorful U members will receive a 20% discount on the Winter Capsule Guide. Yet another huge benefit to being a Colorful U member. :-)
I placed the colors on the color wheel so that you can see which colors are cool or warm. Plus, which colors are bright or soft. If you know your color type, you can use the color wheel to identify which colors will flatter you. If you don't know your color type yet, take the free course "3 Steps To Discovering Your Best Colors".
Do you love color as much as I do?
I admit, I'm a total geek about color and color theory. That's why I dedicated an entire membership to color inspiration. Inside of Colorful U, you get access to the Color Lab which includes:
Printable CMYK files of the December color palette and the color wheel
The color palette and color wheel numbered so that you can see which color is which on the color wheel
A video explaining the color theory behind the color palette.
Printable color swatches that have the color types the color will look best on, the color name, the YCS color wheel number, temperature and chroma.
Stylish color combinations using just this color palette to inspire you.
Pin this month's color palette and color wheel (below)