How to Use Color Correcting Concealers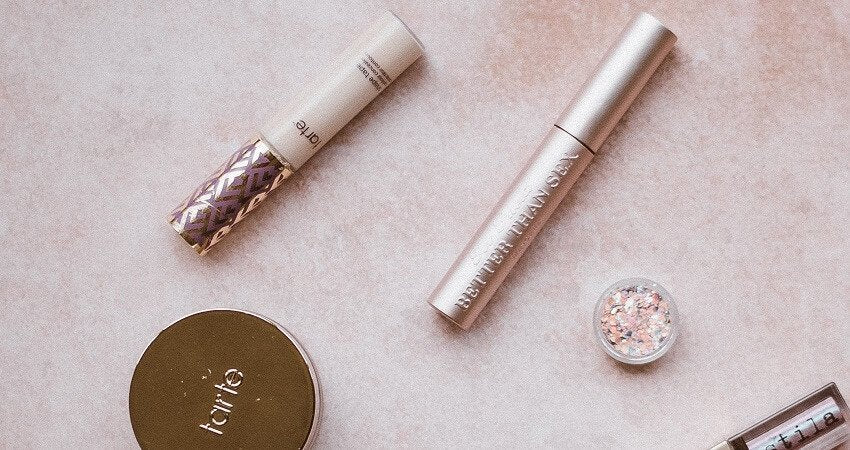 Color correcting concealers were truly one of the best inventions in the cosmetic industry. It's quite magical when you choose the right color because you can counterbalance undesirable undertones such as acne, scars, dark circles, and so much more!
In this article, you will learn how and when to use a color corrector concealer as well as which colors to use. So grab your brush and mirror, and let's dive into the world of beauty and color!
What is a color correcting concealer?
Color correctors are a makeup product that are used before foundation is applied to help conceal skin imperfections. This was once a secret of top makeup artists, but thanks to social media tutorials, this previously kept secret is now well known.
Think of color correctors as your fairy godmother of the cosmetic industry—they help set up your makeup application for success!
If you have never tried these products, and your normal foundation and concealer just aren't cutting it, then you may love the results you get by using color correcting concealers. But how does this work?
Different colors can help with various corrections. This is based on the basics: using one color to cancel out the other. Don't let yourself be overwhelmed when you're deciding which colors you should choose from. Take a deep breath and keep reading as we break down the color correcting process for you.
How do you use color corrector concealers?
The first step is to figure out where the corrections are needed. Do you need to correct color under the eyes, on the nose, chin, or cheeks? Create a mental map of where your skin needs a little extra love.
The next step you'll need to take is to identify the color you're trying to combat. Are you trying to get rid of redness or dark circles/spots? You will want to choose the correct color of concealer that blends well with your skin color and your foundation. If too dark or light, it just won't look right.
You want to use the opposite shade of the problem. You can use the basic color wheel (you can easily google this) to take out of all of the guesswork. Just look at the problem color, then look at the basic color in the opposite position of it on the wheel.
How do you color correct?
To combat blue-ish dark circles under the eyes, you will want to choose orange or peach, depending on the shade of your skin. Use orange for darker and peach (or pink) for lighter.
Besides dark circles, orange or peach colors are great for hyperpigmentation and acne scarring.
For those pesky dark spots around the lips and elsewhere, a peach color will be your best friend to help neutralize.
Green concealer will help correct redness on your face, including blemishes, rosacea, sunburns, or acne scars. Many common areas of redness are the cheeks, nose, and chin. Green will neutralize all of this redness.
Lavender/lilac can help add brightness to dull skin, especially in any areas that may be sallow. This is one of the less common colors to be used, but you can experiment with it and see if it works for you.
Yellow is also a fantastic skin brightener and can help even out the skin tone. Yellow can also be used to combat purple tones underneath the eyes instead of orange or peach. This color can also hide broken capillaries or veins.
Most major makeup lines now carry color correction kits. The good news is that they don't have to be costly.
You can use a cream, powder, etc. It's all up to you—you'll get the same results if you're using the products correctly.
How to apply?
You can apply color corrector to your skin with your fingertips first, then blend with the help of a blender. Using your (clean) fingertips, gently pat this into the skin and then blend in with a beauty blender sponge
By using your fingertips, the color will blend more naturally than it would with brush strokes. Your fingers will also warm the product a bit, resulting in a better blend with your skin.
Once all of your color corrector has been applied, use a beauty blender sponge to "bounce" the product to blend into the skin. If you use a brush to buff it into the skin (especially if using a circular pattern), you will be mixing the colors and essentially undoing all of your hard work.
By gently bouncing the product, you will give it a natural look that you are trying to achieve and preserving all of your color corrections that you just applied.
Do you put concealer over color corrector?
Yes, you can use your much-loved concealer over color corrector. You'll find many make-artists utilize this tactic for extra coverage around baggy eyes.
For example, if you blended an orange corrector to hide the blue hues underneath the eye, you can use a concealer (lighter in color, like peach) to really provide extra coverage. You may have to try a few different tones before you find the right match.
Do I put color correctors on before or after foundation?
To use your corrector (ahem) correctly, you will apply it after moisturizing and priming, but before concealer and foundation. To review, here are the steps you should follow during the makeup process:
Wash your face and your hands.
Moisturize with your favorite moisturizer (remember to give it time to settle!)
Apply your eye cream.
Apply your primer.
Apply your color correctors. Blend colors one at a time!
Apply any other concealers needed.
Apply your foundation.
Apply your eyeliner, shadow, mascara, etc.
Use a makeup setting spray to really "set" your look.
Revel in the results of your beautiful work.
A few last tips:
Remember, choosing the perfect color may take some time. Think of it as a marathon, not a sprint. Different products work well with the chemistry of different people. Be open to trying new products, and you'll figure out what works best for you.
You don't need to get caught up in all the colors! Only choose the colors that you need for correction. When you use colors you don't need, it will make your makeup look caked on.
Don't over-apply either. By applying too much color, you'll never be able to blend it all in correctly. Working in thin layers will prevent the dreaded caked-on look.
Be kind to yourself. The perfect, flawless skin that you see on Instagram and models elsewhere has been photoshopped and filtered. It takes some professionals hours on Photoshop to make people look as flawless as they seem.
No one's skin is perfectly pure and without imperfection. Remember this when you are using color correcting concealers. It's ok to hide imperfections to boost our confidence and make us feel good, but don't get totally hung up on them. You are a unique and special person, regardless. Embrace your own beauty!
Thanks for stopping by! We hope you enjoyed reading this article on how to use color correcting concealer, and we hope you can make every day a little more beautiful than the last.
This is a guest post by Lina, Chief Editor of NailArtGear.com
Lina Buk is a beauty expert and the founder of Nail Art Gear, where she talks about all the latest beauty trends, including nails, makeup, hair treatments, skincare, tanning, and more.