Going Grey - How To Ditch the Dye with Katie Emery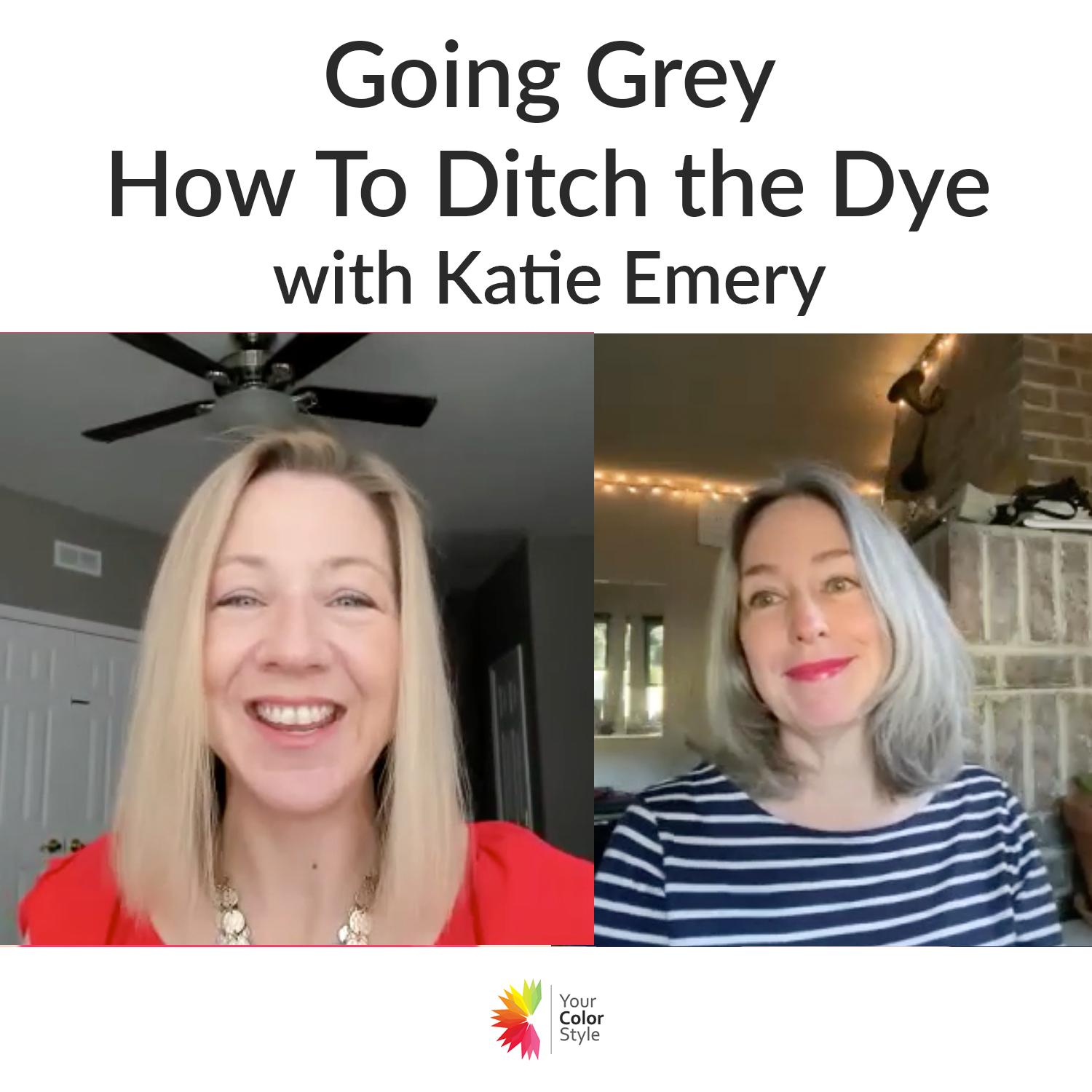 Jen chats with Katie Emery from KatieGoesPlatinum.com. Katie shares her personal story of why she chose to let her grey hair grow out. She documented her journey on her instagram channel and blog. Katie shares powerful insights on how to ditch the dye and feel more like yourself.
Watch the video interview
Listen to the podcast episode
Subscribe to the Your Color Style podcast: iTunes | Spotify
Learn More About Katie Emery
30 Gray Hair Before & After Pix That Will Blow Your Mind
Gray Hair-Friendly Salon Directory
Silver Revolution Facebook Group
Katie is the founder of Katie Goes Platinum, a blog devoted to women who have chosen to embrace their gray hair. She lives with her husband, sons, and pug in the lovely San Gabriel Valley of Southern California.