How To Wear 2018 Spring/Summer Trending Colors - 2018 Pantone Colors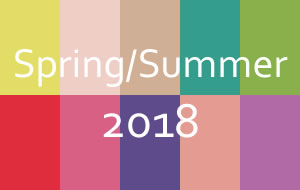 Pantone releases the top trending colors for each season. This spring and summer for 2018, there will be 17 trending colors. These are the colors that you are going to see everywhere in stores. You can't escape them! In fact, as of creating this post, I am already seeing Arcadia and Ultra Violet... everywhere.
So, how do you wear these colors? Will they look good on you? Who can wear them? I walk you through every color you will see this season and give you ideas on how to wear each color. Watch the video and have fun with these colors!
Please subscribe to my YouTube channel at:
https://www.youtube.com/user/JenThoden
You may also be interested in:
Shop your color fans and color wheels here
Sign up for a professional color analysis