How To Wear Watermelon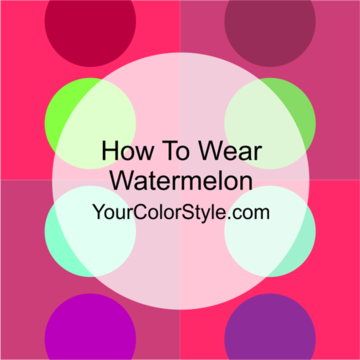 Watermelon is a color that I think anyone can wear. It's not a universal color but it's located right on the line between the warm and cool sides of the color wheel. This is a great lipstick color! If you look at the color wheel below, you'll find Watermelon from 00, beside true red. 00 has some blue added and therefore looks great on just about anyone!
This week, you'll see 8 outfit ideas in Bright Watermelon and 8 outfit ideas in Soft Watermelon. Choose the sets that make the most sense for your coloring and tone. If you're not sure if you are soft or bright... or if you are warm or cool... download my free e-book
What Colors Look Good On Me?
You'll also discover a lot color analysis support and advice within
Your Color Style club
.
BRIGHT Watermelon
See 8 outfit ideas with bright watermelon
SOFT Watermelon
See
8
outfit ideas with soft watermelon
Have fun and wear what you love!
Jen Thoden