July Color Palette of the Month - 2021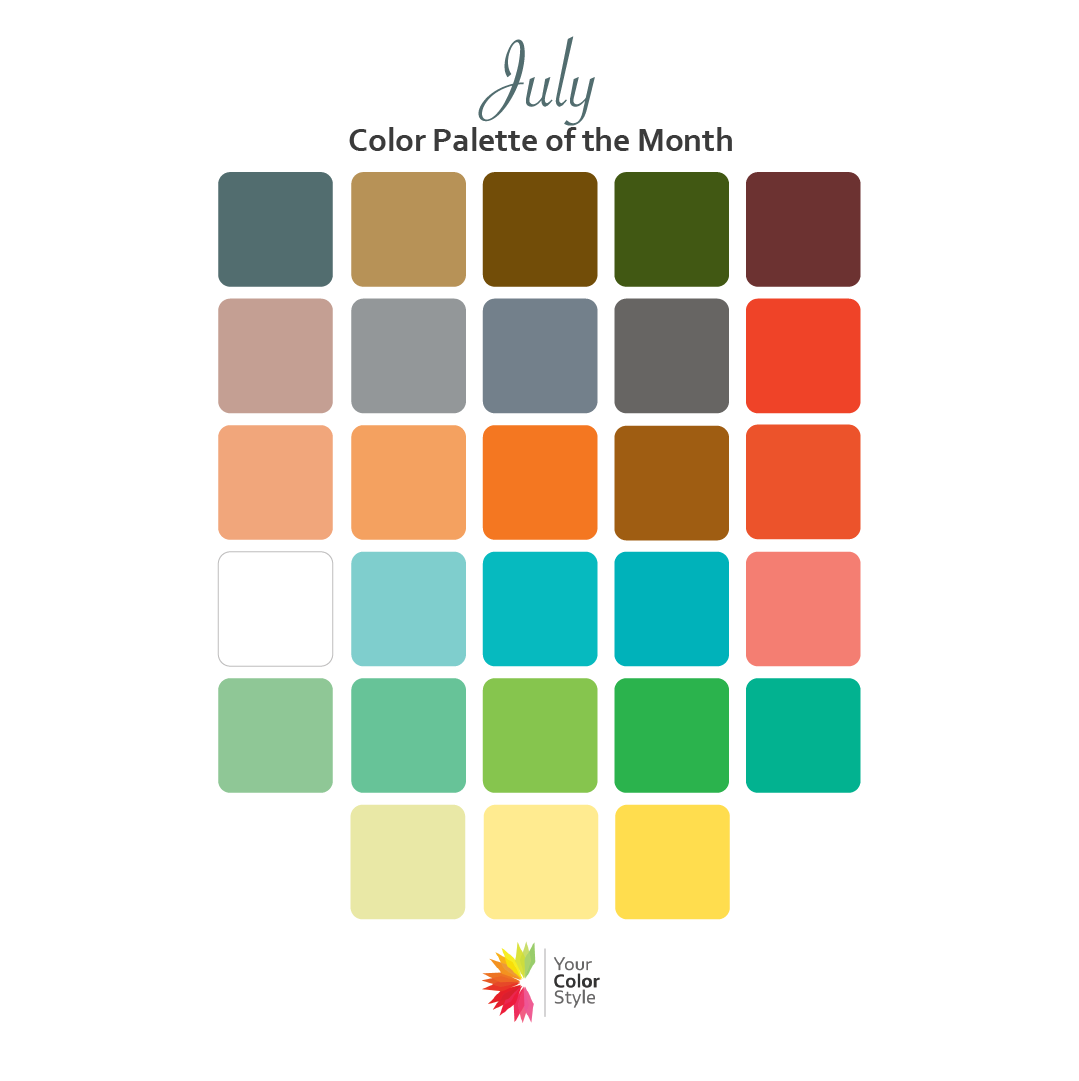 The color palette of the month is a fun way to play with color in your life. This is a harmonious color palette, which means these colors were all created using just 3 colors. Therefore, they all go together in interesting ways. Use these colors as a prompt to see what two or three colors you can pull together. Try it in an outfit or in a space in your home. Maybe play with the colors in your journal or with a flower arrangement. You do you. Have fun with this! Share your creative color combos in the Your Color Style Facebook!
Want a printer friendly version of this color palette? ColorStyle Members have access to the Color Lab, where they receive the following each month:
A video lesson on how this color palette was created with a limited set of colors, creating a harmonious color palette. We dive deep into color theory and color balance here. Plus, you'll learn which colors suit which color types.
A printer friendly PDF of this color palette. The file is in CMYK and prints nicely on an inkjet printer.
A color wheel with these colors so that you can see which colors are warm and which are cool.
A DIY project to create your own color palette flip book so that you can easily create stylish color combinations.
See all that the ColorStyle Membership has to offer.
Pin the image below to Pinterest.