July Color Palette of the Month - 2022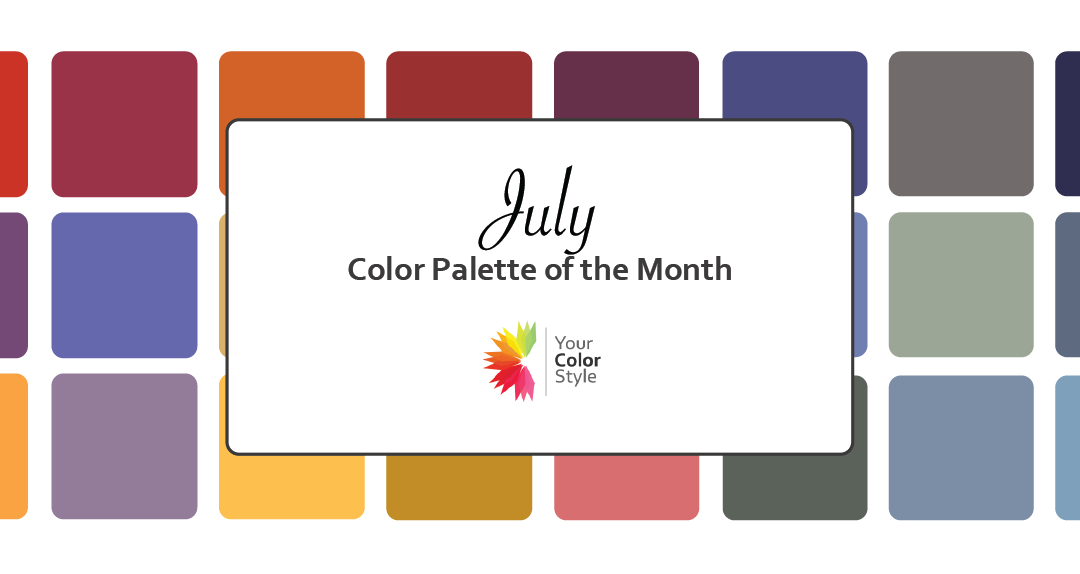 This month's color palette was inspired by this month's featured trending colors: Poinciana and Glacier Lake. You'll see both colors in the stores. This color palette will help you find creative and stylish ways to wear these two popular colors. 
I placed the colors on the color wheel so that you can see which colors are cool or warm. Plus, which colors are bright or soft. The numbers on the color wheel will align with your color fan. If you know your color type, you can use the color wheel to identify which colors will flatter you. If you don't know your color type yet, take the free color analysis quiz.
There will be weekly color challenges posted on the Your Color Style Instagram feed and inside of the Facebook Group. If you'd like to play along with the challenges, please follow us on Instagram or join the Facebook Group.
Scroll down to find your pinnable color palette and color wheel.
Do you love color as much as I do?
I admit, I'm a total geek about color and color theory. That's why I dedicated an entire membership to color inspiration. Inside of VIP Colorful U, you get access to the monthly color inspiration which includes:
Printable CMYK files of the July color palette and the color wheel
A video explaining the color theory behind the color palette.
Printable color swatches directly from the color fans. Almost all of the colors in this color palette can be found in the color fans. You'll know exactly which colors are flattering on you as a top.
PLUS weekly lessons along with the color challenges to teach you how to customize your color fan and wardrobe in your best colors
Pin the below color palette and color wheel to your Pinterest board or download it for your reference.