Natural Hair vs Dyed Hair in Color Analysis - Which matters?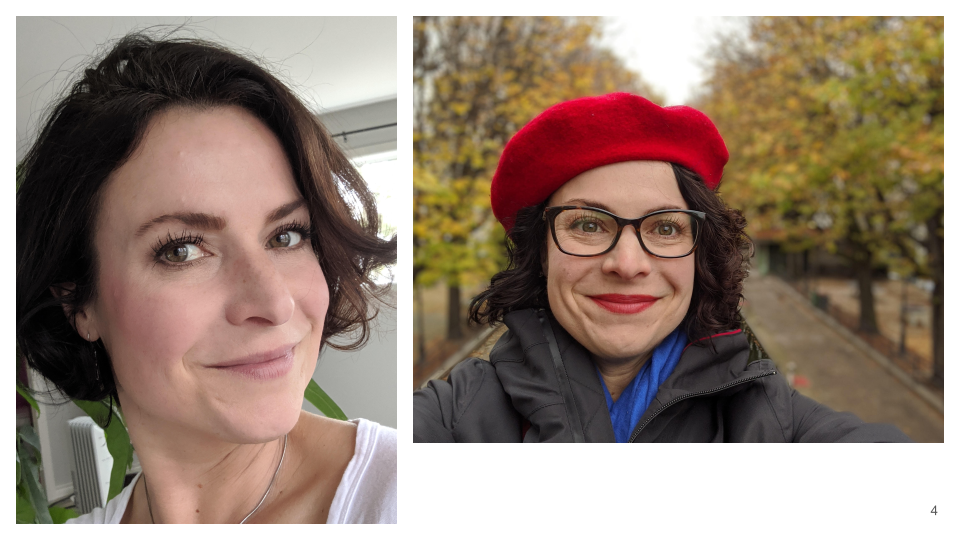 Jen answers a color analysis question submitted to her through her Ask Jen page.
Hi Jen, thank you for all the material you've been sharing!

I'm confused about the warm vs cool undertones. I've been dyeing my hair a cool medium brown, but my natural hair is more chestnut brown. It's probably more grey than anything, but I prefer staying a brunette for a while longer! I have hazel eyes. The green is a mossy green, and the brown is golden. However, from a distance, they just look brown. I have always had a hard time finding a foundation. I have some pink on my cheeks, but I think my undertone might be warm - I can't tell. My inner arm looks a bit yellow, and I can't tell what color my veins are! I feel I look better in silver and white gold than yellow gold, but that could just be a preference. I currently don't wear muted colors, they wash me out. Bright colors, pure black, seem to work. I always thought I was just neutral, but now have learned that it's either more warm or more cool.

My question is whether natural hair color counts for anything in this system, or is it based on my appearance now? My dyed hair is cool, so if I turn out to be a warm undertone, I should adapt my hair color to warm it up too.

Thank you!
Watch the video to hear her response...