New ColorStyle Membership Site is LIVE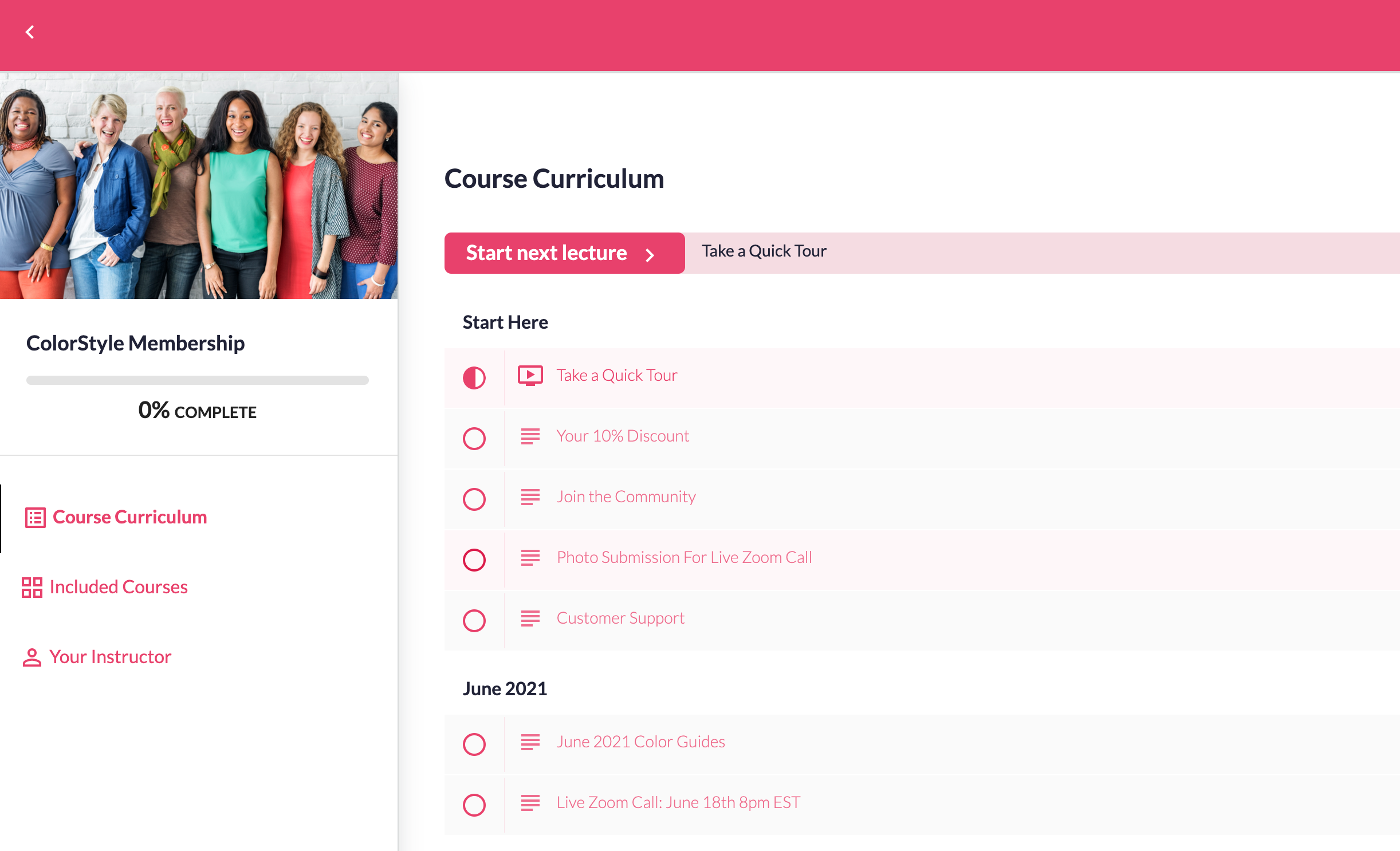 The ColorStyle Membership site has moved to a new platform so that we can offer more features and exciting content.
Visit the ColorStyle Membership site today and learn more.
Watch the video below for a quick tour.
Frequently Asked Questions
What is the monthly fee of the new membership site?
The monthly fee to the ColorStyle Membership is $12.97/month
Why was the membership moved to Teachable?
The current setup within Wordpress is very limiting. The Teachable platform allows me to finally offer you a variety of premium content and a better experience. Plus there is a community platform integrated into Teachable that keeps the group private and exclusive... and it does not require you to be on Facebook. It's so nice!
What happens to my current subscription?
Nothing, until you decide to make a change. If you sign up on the new site, you will have two subscriptions. One here and one on Teachable. The two sites do not talk to each other. You will need to cancel your subscription on YourColorStyle.com so that you are only paying for one subscription.
Do I have to move over to the new platform?
Not yet. If you choose to leave things as they are, you will continue to receive your monthly guides and access to the monthly live calls through the end of 2021. The ColorStyle memberships on YourColorStyle.com will expire on December 31, 2021. You will not have access to the new premium content and community on the new platform.
Will my current monthly fee change when I move to the new site?
The monthly fee to the ColorStyle Membership is $12.97/month. If you are not paying that amount, then yes, your monthly fee will change.
Will all of my content be transferred to the new site?
All of the current content has already been transferred over to the new site. When you sign up on the new site you will see all the content you are familiar with PLUS lots of new premium content!