November Color Palette of the Month - 2022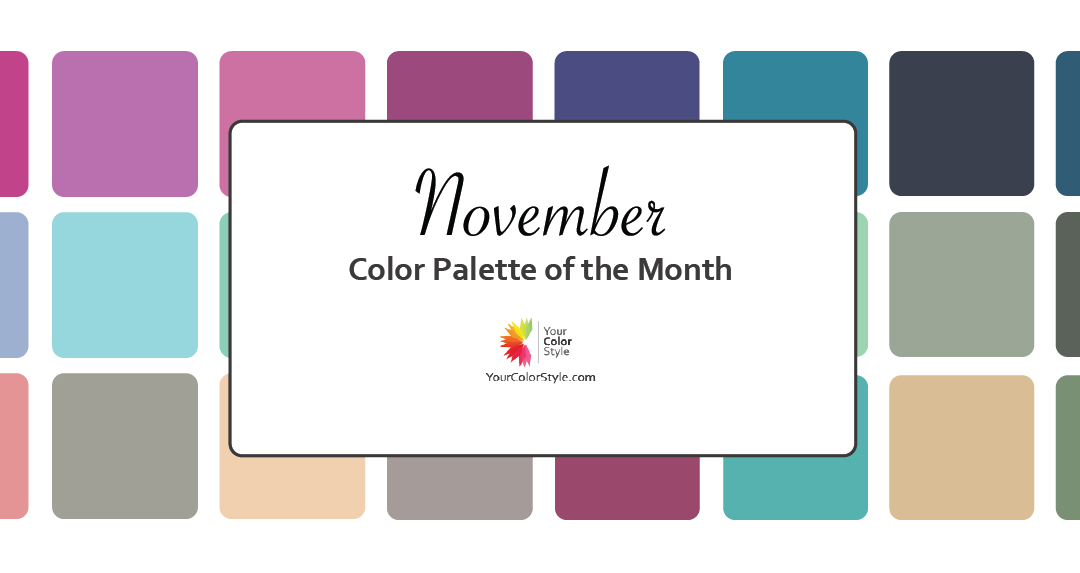 November's color palette is a harmonious color palette based on two trending colors of the Fall season. Loden Frost and Autumn Blonde. This month's color palette is dominantly soft and cool, as opposed to last month's color palette that was dominantly warm. Loden Frost is soft and cool. Autumn Blonde is soft and warm. If you have cool undertones, you can wear loden frost and almost all of the colors in this color palette. 
If you don't know your color type yet, take the free color analysis quiz.
There will be weekly color challenges posted on the Your Color Style Instagram feed and inside of the Facebook Group. If you'd like to play along with the challenges, please follow us on Instagram or join the Facebook Group.
Pin the below color palette and color wheel to your Pinterest board or download it for your reference.