Q&A - What shades of brown can a light spring wear?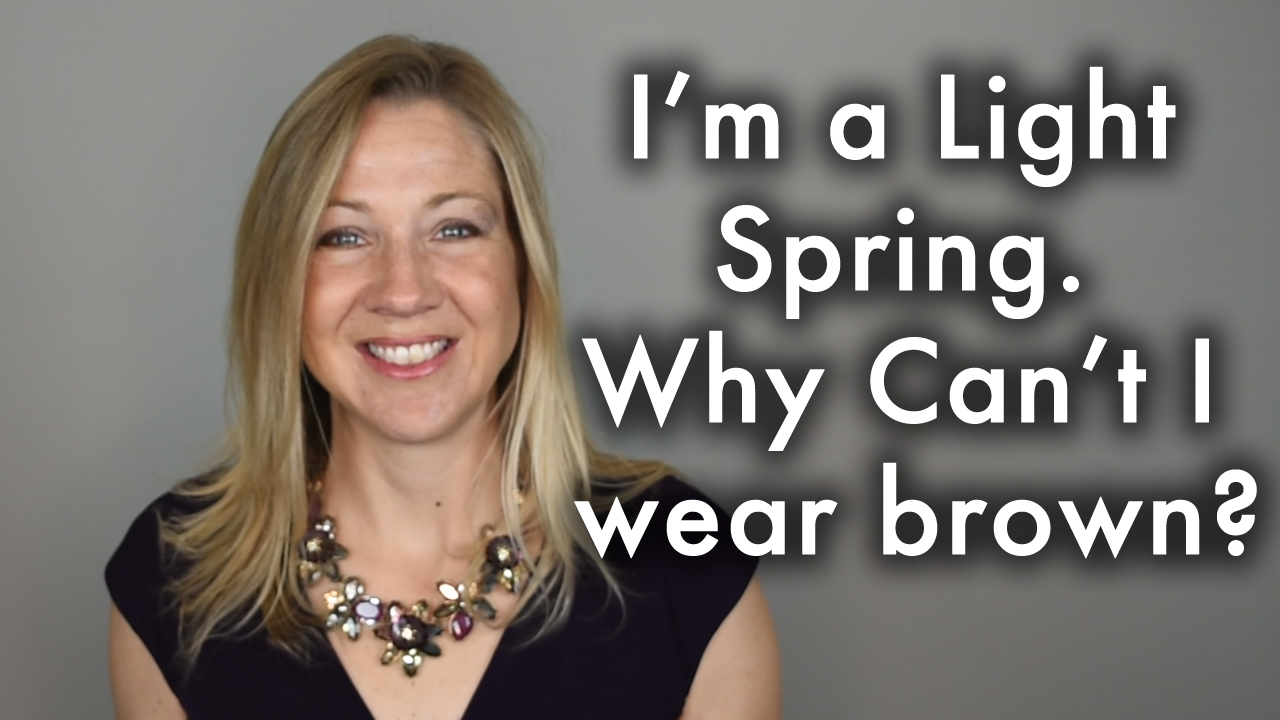 Question:
Dear Jen, I´d like to ask you something about the Tinted Spring palette. Would you say it´s possible that a Tinted Spring can´t wear the browns from the palette? I have the clear blue-green spring eyes, but I also have very fair skin with only a touch of warmth and I can´t wear brown except when I wear it as pants and it has to be pretty dark and rather cocoa. But I´m not a Summer, this I know for sure meanwhile. :-D
Watch the video for my answer...
Please subscribe to my YouTube channel at:
https://www.youtube.com/user/JenThoden
You may also be interested in:
Shop your color fans here
Sign up for a professional color analysis