The Fall/Winter Trending Colors 2022-2023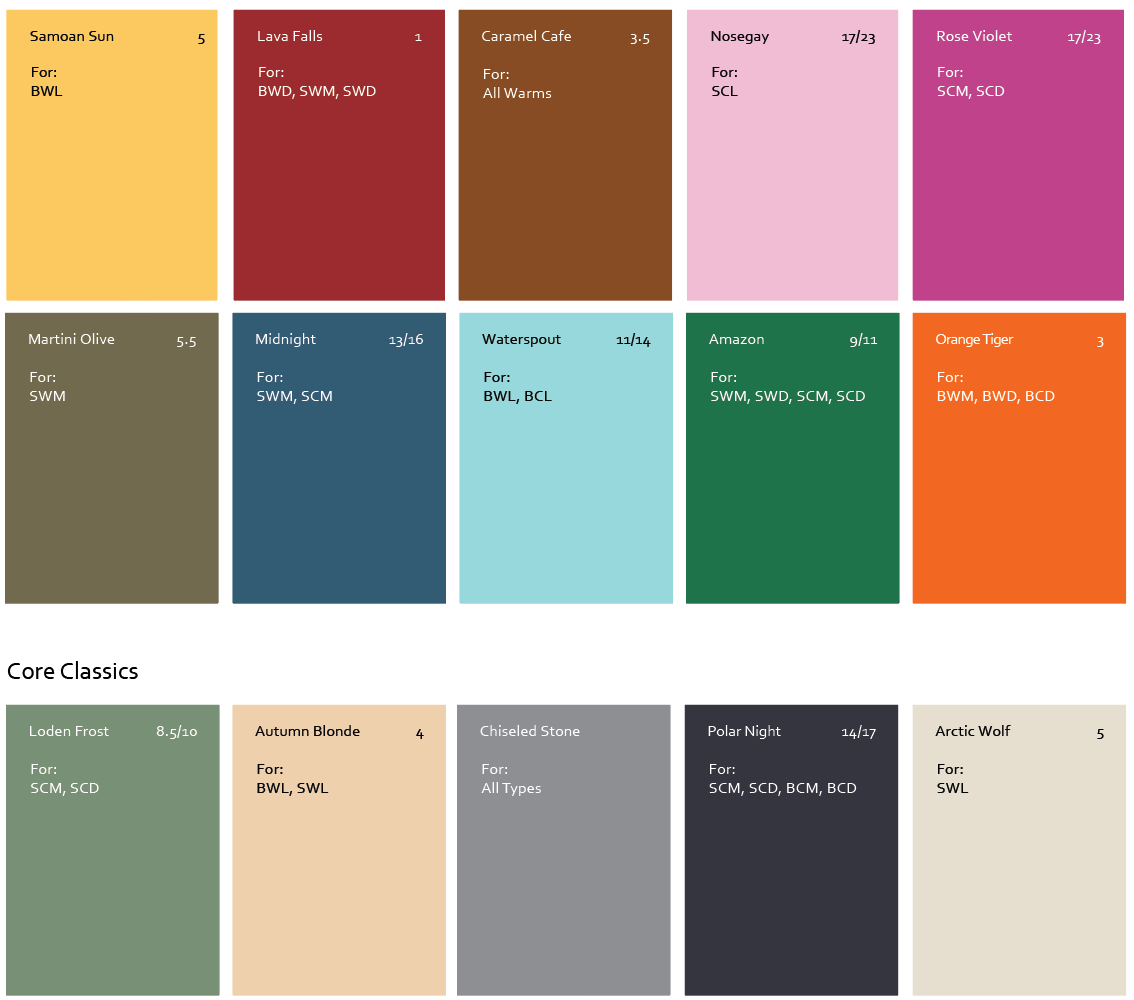 Jen shares with you the trending colors you will see in the stores this fall and winter season for 2022 - 2023. She shares both of Pantone's New York and London collection. Plus, she's put the colors on to a color wheel to help you see which colors are warm or cool.
To access the PDF mentioned in this video:
Become a Color Obsessed Subscriber for only $5/month to download the PDF plus gain access to the growing repository of premium content archive. 
Already a subscriber?
You can find all of your premium content on the Color Obsessed Blog
If you are a Colorful U VIP member, you get free access to this content. You will find this video listed in your VIP members area.
If you need help, please email my support team.
*HUGS*
Jen Vax