Your Color Style Journey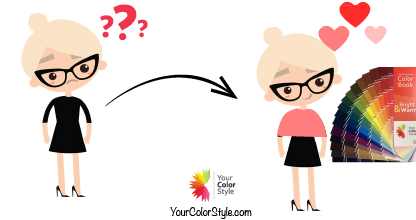 We offer a lot of color analysis products at Your Color Style, but it can be overwhelming. Especially if you're struggling with what colors look good on you.
So, I've removed all the noise and outlined a super easy path for you to follow.
Step 1: Order my Color Style Kit - this kit includes 12 color analysis cards plus instant access to the online course "DIY Personal Color Analysis"
Step 2: Share your photos in the private Facebook group to get feedback from this amazing community of like-minded women.
Step 3: Get your color palette (color fan and/or digital color palette) and start wearing your BEST colors
Step 4: Graciously receive compliments on how vibrant and amazing you look.