Soft & Cool - January 2023 Live Call Replay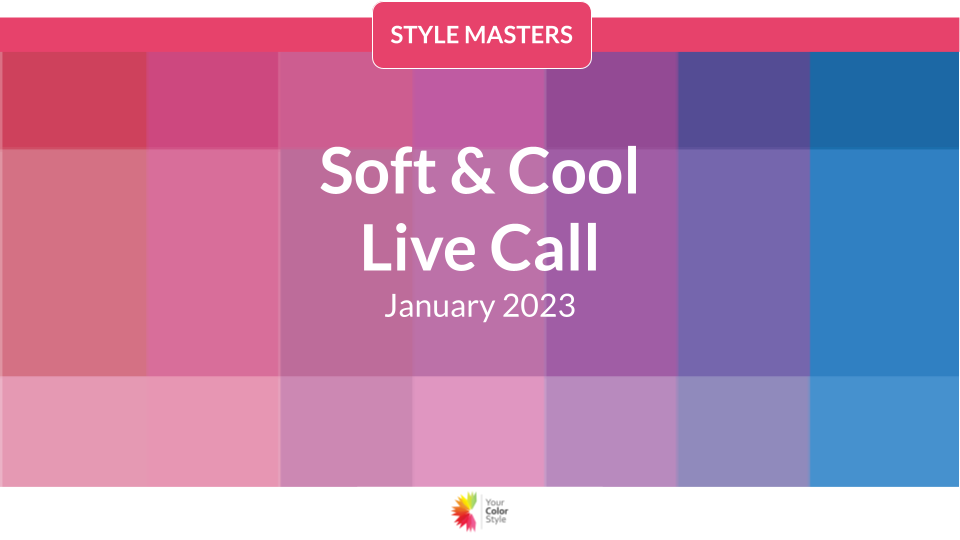 This is the replay of the Soft & Cool color type live call on January 11, 2023.
The Agenda
Color Theory for Soft and Cool
The unique differences between Soft Cool Light, Medium and Deep
Why I recommend BCL to Soft and Cools
Makeup tips from Gail for Soft and Cools
Recommended Eyeshadow colors
How to flatter your shape with color
Chambray colors for Soft and Cool
To watch the replay,
join Style Masters.
Are you ready to show up everyday with confidence and authenticity? Learn how to easily pull together complete outfits that flatter your shape, are in your BEST colors and express who you are.
1 comment