Style Notebook - December 2022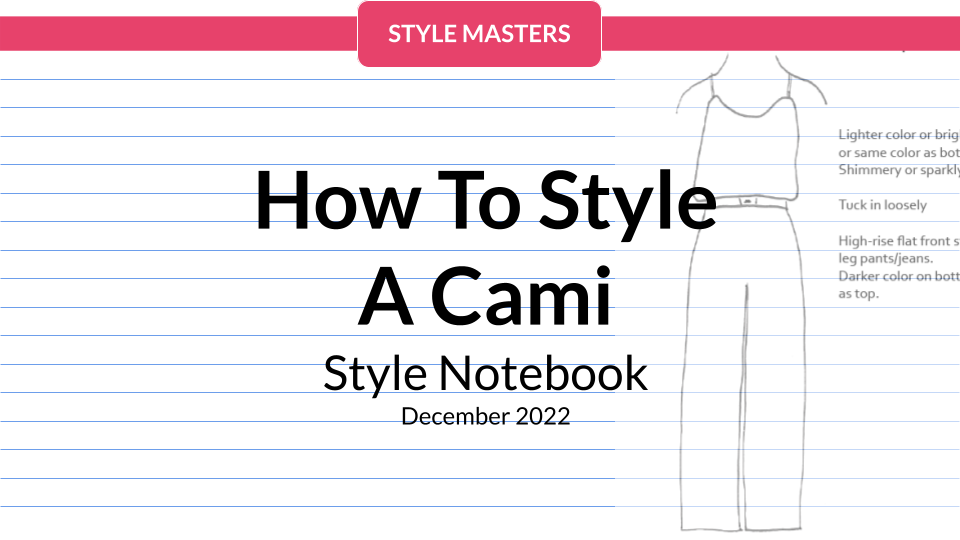 This month, I created for you several different silhouettes of outfits with a cami. Each silhouette is designed with a body shape in mind and includes guidelines on how to wear it and colors to achieve the look. Add your own style to make these your own. Print out the silhouettes that resonate with you to start your collection in your style notebook.
To download your pages,
join Style Masters.
Are you ready to show up everyday with confidence and authenticity? Learn how to easily pull together complete outfits that flatter your shape, are in your BEST colors and express who you are.