Holiday Style - December 2022 Live Call Replay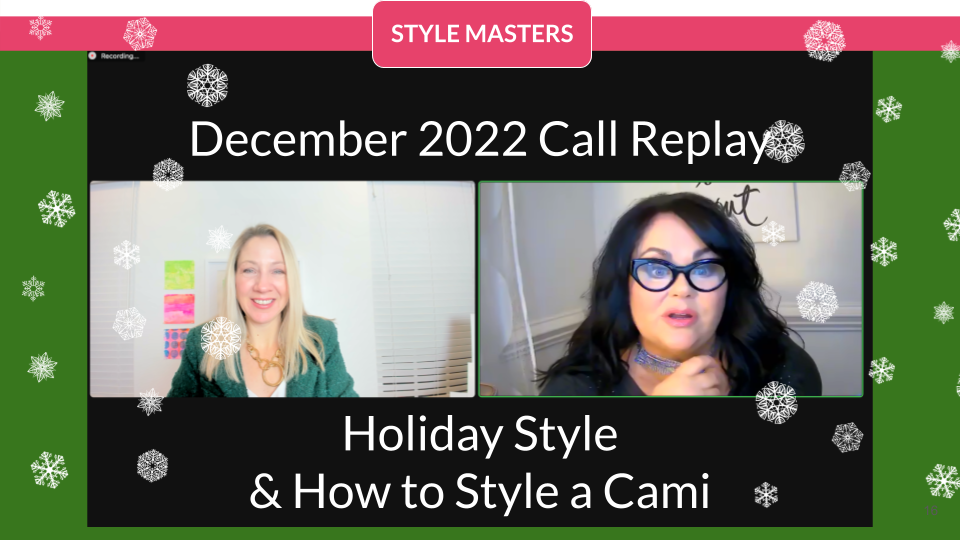 This is a replay of our December 2022 Style Masters live call where Jen Vax and Gail Scott share their style tips, inspirations and how-to's for holiday style that's right for you.
Agenda:
Gail will share ideas, tips and inspiration on holiday style and color. Red is not the only color to wear for the holidays!
Jen will be showing you how to style a cami for your body shape, plus color inspiration.
PLUS, Jen will share the new December Style Notebook pages.
1 comment