3 Ways To Wear Fuchsia Fedora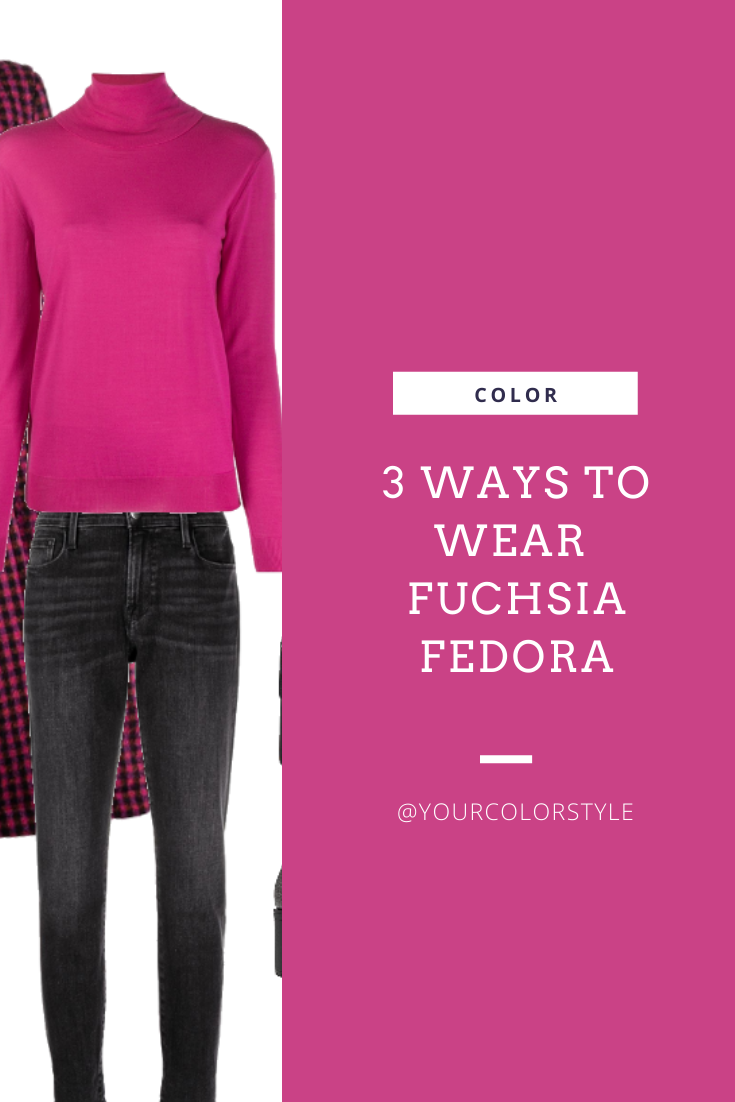 Fuchsia Fedora is a deep raspberry. It is a deep color and looks best on individuals that can wear medium to deep colors. Cool individuals can wear this color best. If it is too bright for you wear it as a bottom or accessory.
If you love this color but it just doesn't flatter you, wear it as a bottom or accessory.
Want more inspiration on how to wear this color?
Get the complete guide to wearing Fuchsia Fedora when you subscribe to the Colorful U Membership.
I've pulled together 3 outfit ideas using the same Fuchsia Fedora top to inspire you this week.
Outfit Idea #1
Pair this bright fuchsia with its complement, turquoise. Wow! Ground it with some black.
Outfit Idea #2
Pair this top with similar colors for an elegant and unexpected look.
Outfit Idea #3
Fun and simple. Wear black with this bright bold pink.
Try it out and share a pic on our Facebook Page. Let's inspire each other to try something new!
Jen