Bright Cool Light Levels Guide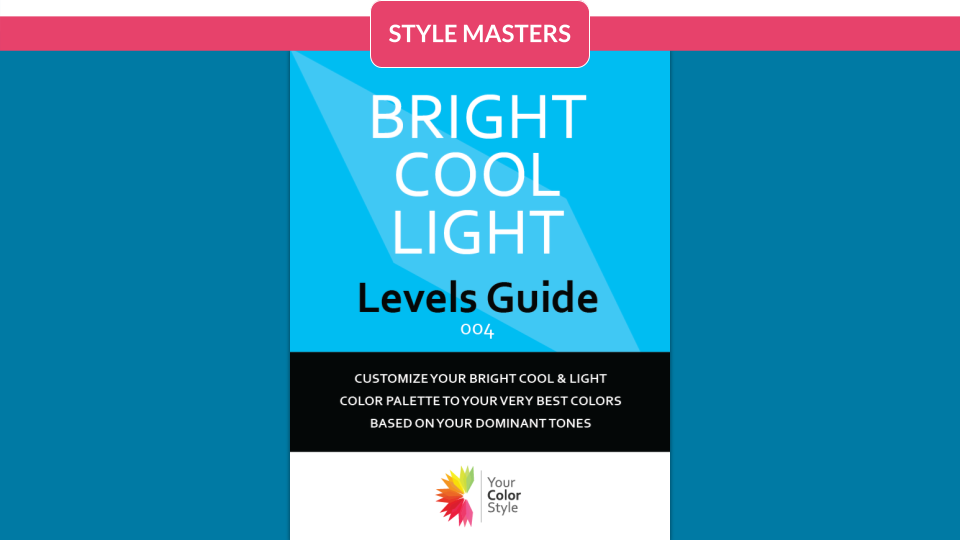 Customize your bright cool light color palette down to your best colors and neutrals using levels. Your level is how warm, cool or neutral you lean within your color palette. This does not mean you have neutral or warm undertones. You still have cool undertones.
Depending on your level, there may be colors and neutrals that are removed from your color palette or added to your color palette. 
If you are bright cool and light, you may lean slightly warm if you have strawberry blonde hair. Refer to Level 1 in your Levels Guide to see your custom color wheel.
If the bright cool and light color palette feels just right, then you are level 2.
All 12 Levels guides are included with the Style Masters membership. 
Style Masters has exclusive content around the color type levels and how to customize your color palette to your best colors. You can only access this guide within Style Masters.
To download your
levels guide,
join Style Masters.
Are you ready to show up everyday with confidence and authenticity? Learn how to easily pull together complete outfits that flatter your shape, are in your BEST colors and express who you are.