Color Analysis - Auburn Hair Going Grey - How will my colors change?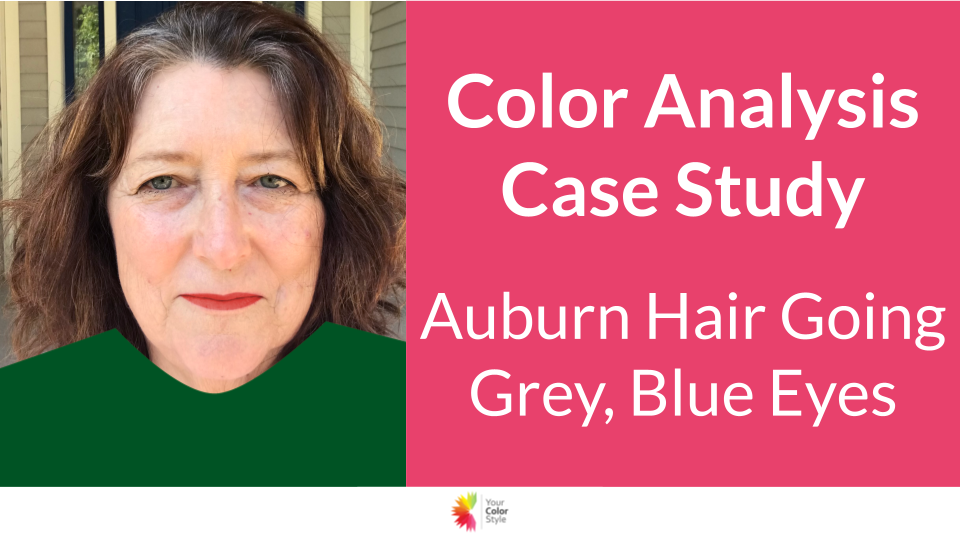 I did an online color analysis for one of my clients.
She has colored her hair auburn which is close to her natural hair color before she had gone grey. Now, she would like to know how her colors may change when she goes grey.
Watch the video to learn her color type.
Would you like to know your color type?