Color Analysis Case Study - Brown Hair, Blue Eyes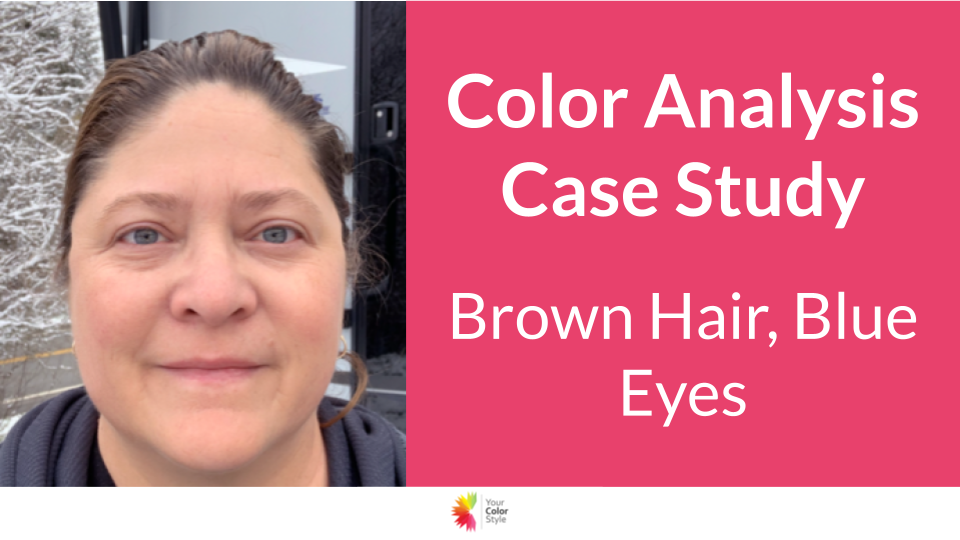 I did an online color analysis for one of my VIP Color Analysis customers. She has given me permission to share her case study with you. She has brown hair and blue eyes.
"As I age my hair is getting much darker and of course I am getting some gray. I always thought I had neutral leaning warm undertone, but a lot of warm colors just don't look good on me. Same with some cool colors. My goal is to find my best colors and only have them in my wardrobe. I tell myself I am letting my hair go natural. We will see if I actually follow through with that. In these pictures my hair is colored but my roots and grays can be seen."
Watch the video to learn her color type.
Would you like to know your color type?