Color Analysis Q&A - Medium Brown Hair, Blue-Grey Eyes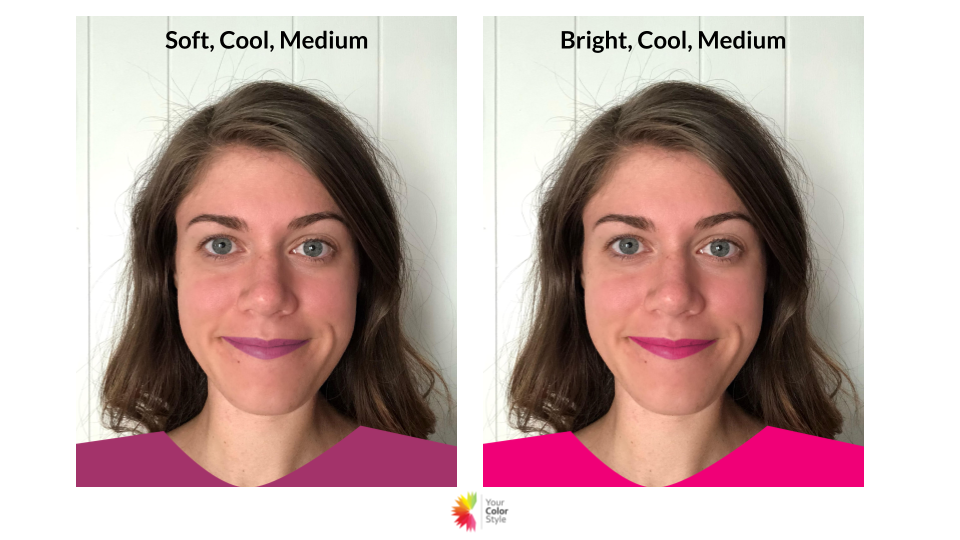 Hello! I am having so much trouble figuring out whether I am a bright, clear, or muted/soft? I know for sure that I am both a Summer and Winter looking best in cool colors. Orange and Yellow are my worst colors! I have medium-dark ashy hair, grey/green/blue eyes, and a yellow-ish, beige skin color with a lot of freckles. I burn and tan easily. My face has more red in it then the rest of my skin but I always wear makeup to even out the color of my face to make the rest of my body.

Super pale colors are never the best on me and neither is super dark. However, when it comes to the brightness or softness of a color, I can't seem to figure out which works best on me. I can rock a bright and true red, a bright fuschia, a bright blue or turquoise, and a bright kelly green, but sometimes I feel like some bright colors over power me. The same goes for soft colors. I look great in dusty blues, dusty green/blues, and dusty pinks, but some muted colors make me look flat. Is it possible to be both?