Color Analysis - White Grey Hair, Blue Eyes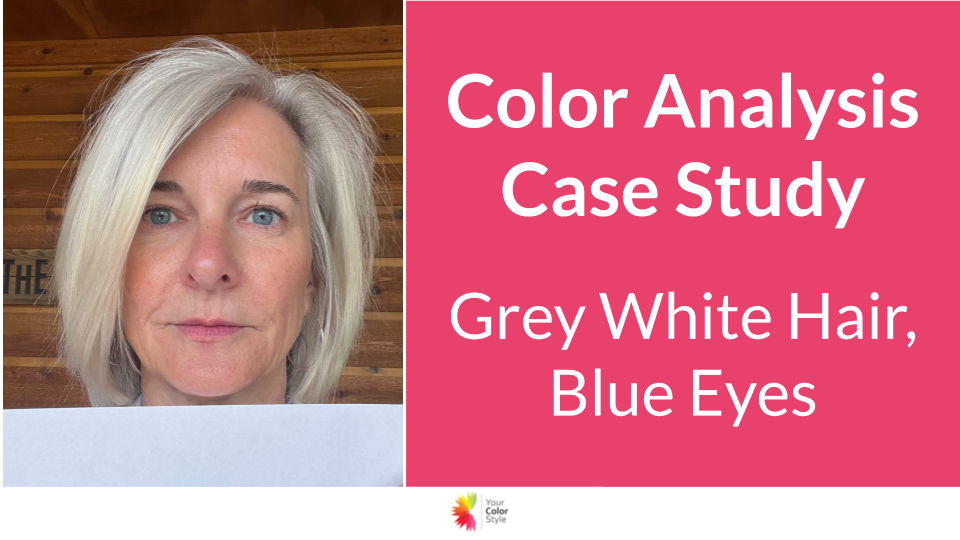 Jen does an online color analysis for one of her VIP members. She has given me permission to share her case study with you. She has white grey hair and blue eyes.
Sign up for my FREE Webinar: Discover Your Most Flattering Colors if you have grey/white/silver hair of if you're growing out your grey hair.
Would you like to know your color type?