Holiday Outfit Formulas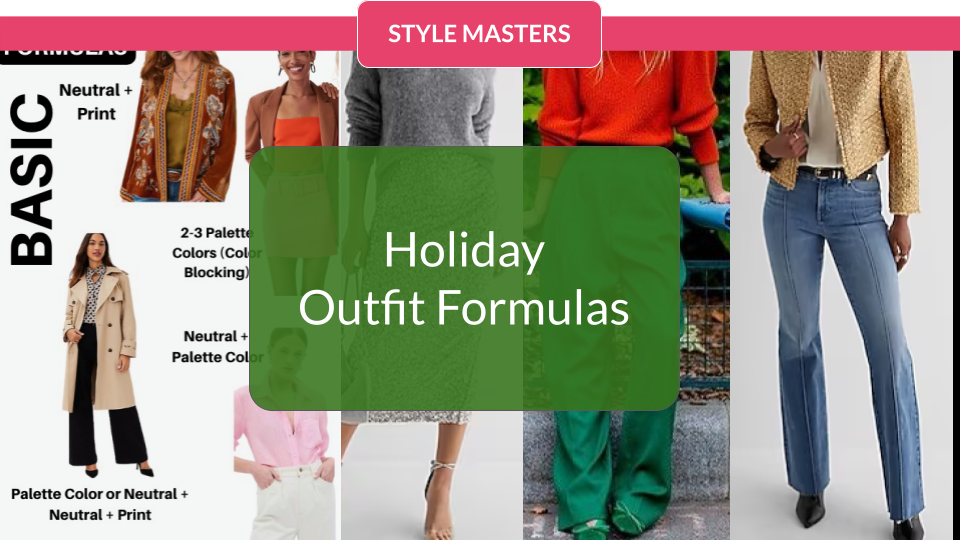 Here's an easy way to turn an existing outfit into a holiday outfit. Apply a little holiday flare to our basic or advanced outfit formulas... and you're ready to show up for the holidays. Keep it simple, follow the formulas and you're ready to go.
Are you ready to show up everyday with confidence and authenticity? Learn how to easily pull together complete outfits that flatter your shape, are in your BEST colors and express who you are.