How To Create A Travel Capsule Wardrobe - Part 3 of 3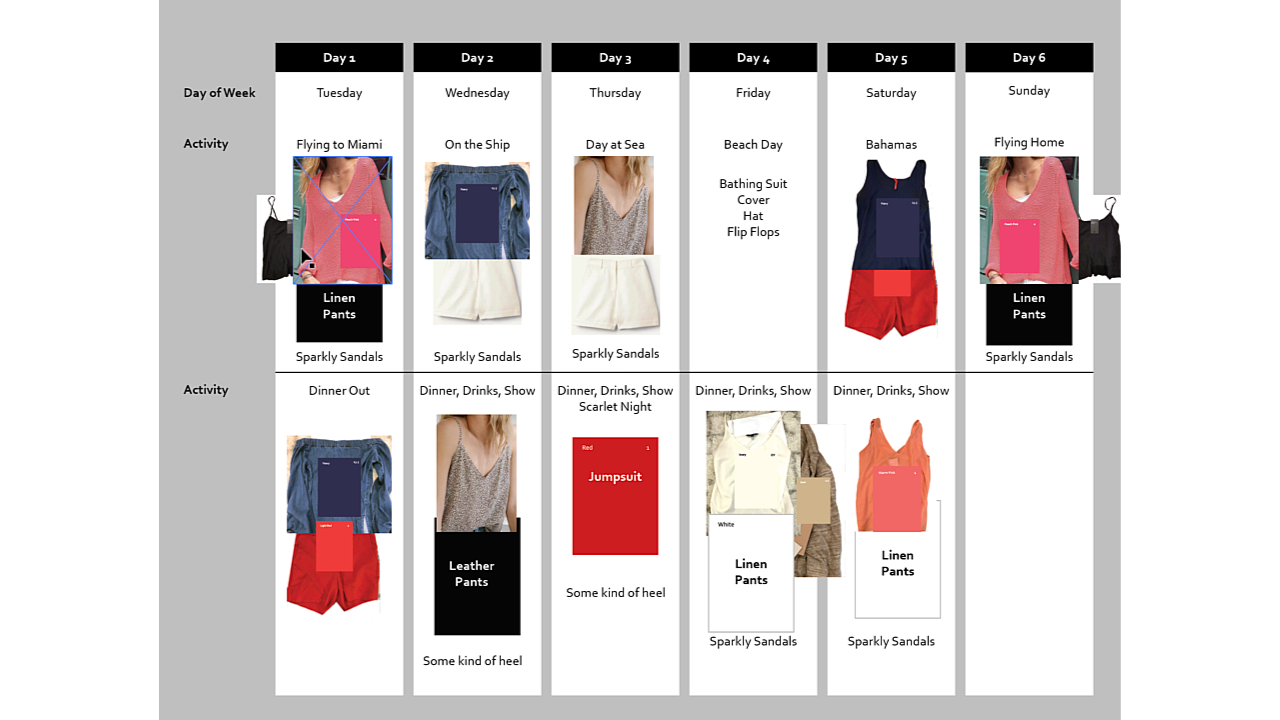 I'm sharing my process of creating a travel capsule wardrobe for my upcoming cruise. In part 1, I shared with you my "lifestyle" chart I'm referring to. Yesterday, I shared with you all the clothes I may want to take along with my color palette. Today, I'm sharing how I use my activity chart and decide on exactly what I'm packing. I thought it would be fun to share my process as I create a versatile, functional and stylish capsule wardrobe for my vacation. My goal is to pack less but still have lots of variety... and color!
Become a VIP Colorful U Member
Take the FREE Class - 3 Steps To Discovering Your Best Colors
Questions or comments? Share in the comments below and I'll respond in a future post.