Neutrals Color Wheel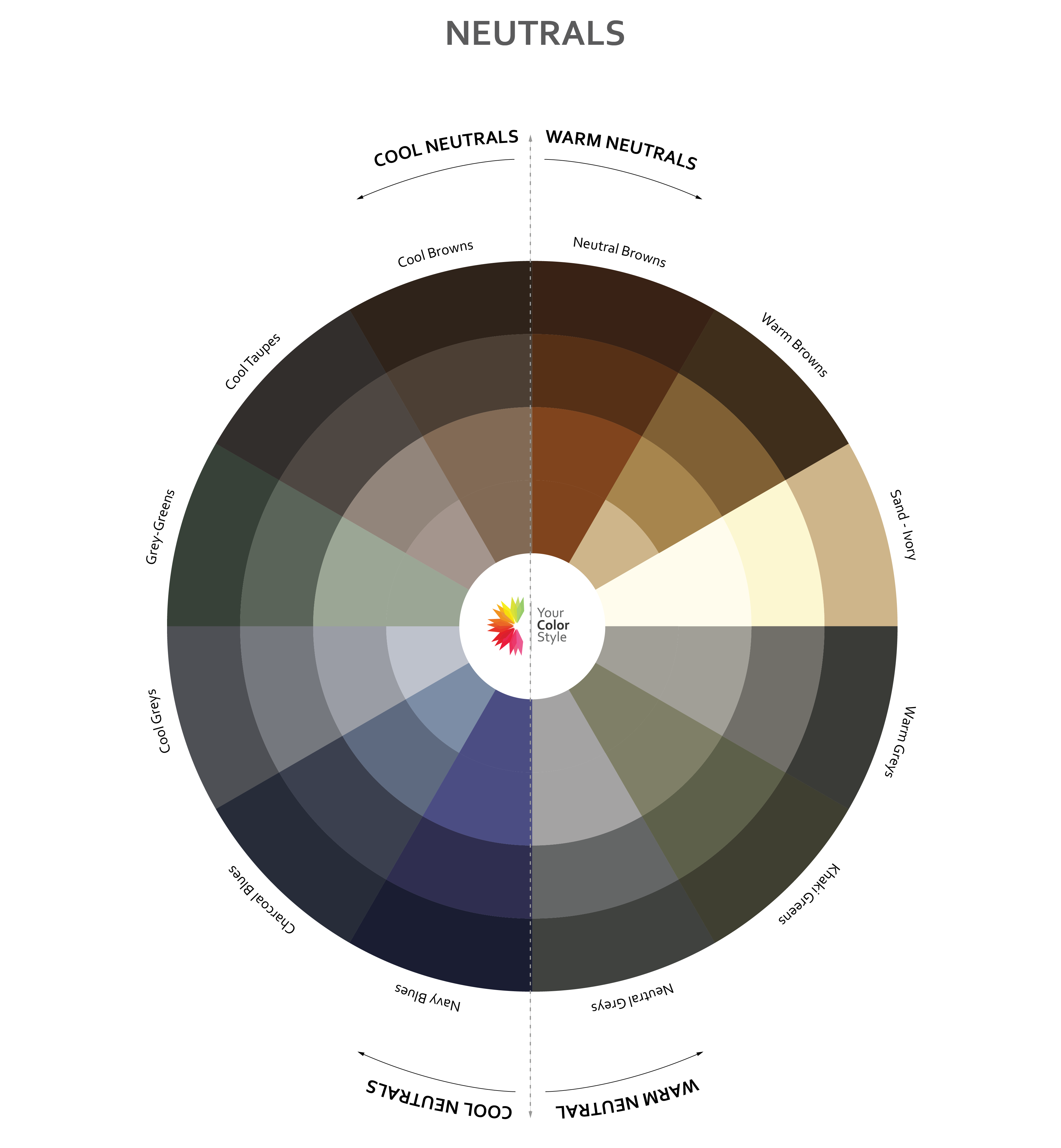 I created a neutrals color wheel for you. The Your Color Style color wheels have all the colors, but they don't have neutrals. A color wheel is a tool to help you see the relationship between colors, as well as a tool to help you combine colors in different ways. I thought putting the neutrals on to a color wheel for you would help you see the warm and cool neutrals at a glance. Plus, you can use this color wheel as a tool to combine warm and cool neutrals. 
Watch the video below to hear my explanation on how to use and read the neutral color wheel. Scroll down a little further to find a downloadable file of this color wheel that you can pin to your Pinterest board.
Pin this color wheel to your Pinterest board
If you are a
VIP member
, print our your color wheels, cut them in half and lay them over your neutrals color wheel. You'll see new color combos you never thought of! You're welcome. ;-)