Weekly Color Challenge #2 - January 2023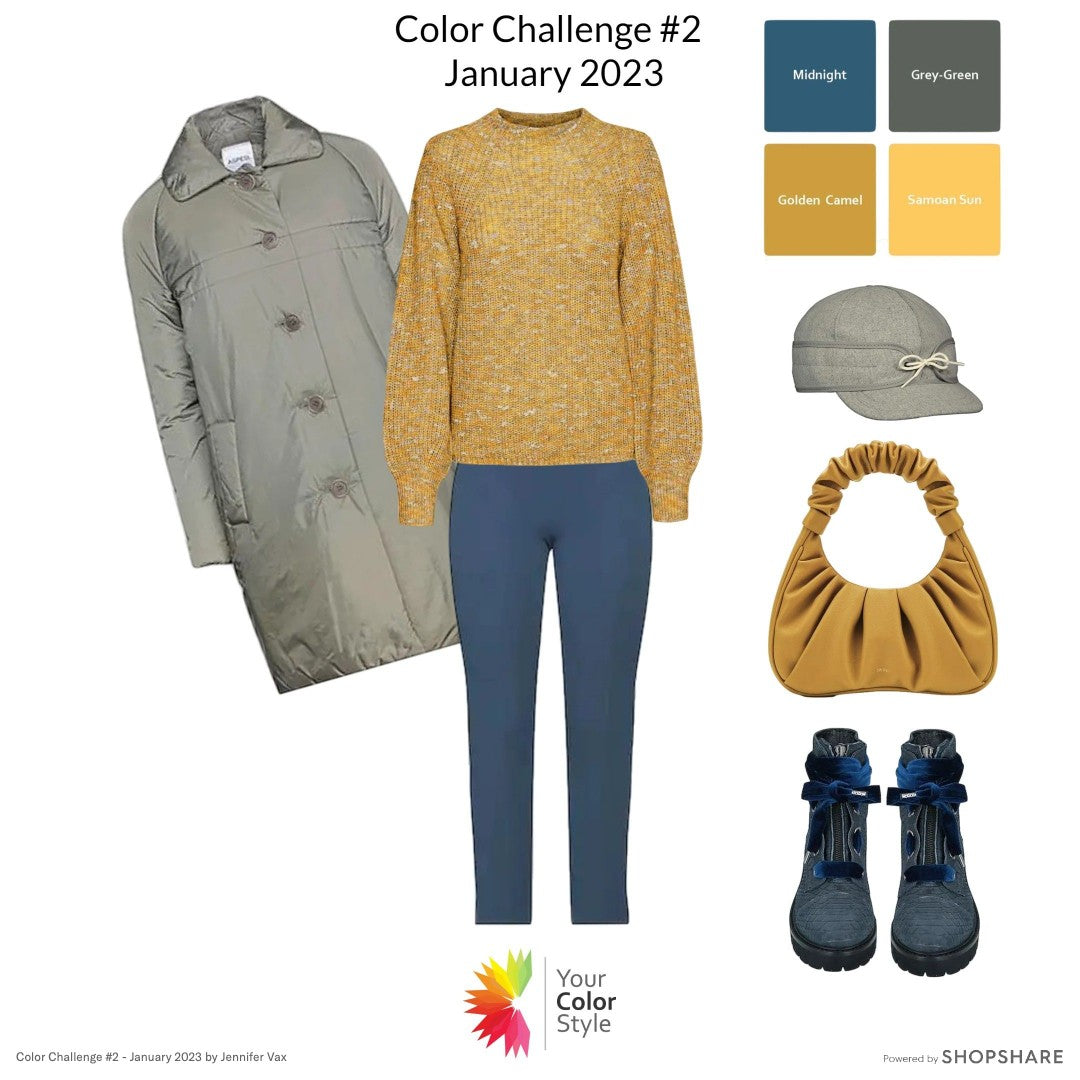 This week's color challenge is based on the color palette of the month for January 2023. The four colors in this challenge are Midnight, Grey Green, Samoan Sun and Golden Camel. The challenge is to wear one or more of these colors in an outfit. Post your outfit in our Your Color Style Facebook group!
Midnight and Samoan Sun are 2 of the trending colors of the season. Samoan Sun is a bright golden yellow and is comparable to Marigold in the bright and warm color fans. Midnight is a soft medium blue and is perfect for soft and cools. The grey green is in the cool neutrals color fan and is ideal for soft and cools. Golden camel is a darker version of Samoan Sun and will look perfect on soft and warms and bright and warms. The recommendations mentioned are for the colors worn closest to the face. You can wear any of these colors as bottoms.
If you know your color type and love these inspirational color combos and outfits, join us in Style Masters. Each month, we give you small bite-size lessons on color, shape, style and beauty. You'll be pulling outfits together in new ways and discovering how to use what you already have, how to shop smart and how to flatter your body shape... all in your best colors. Join Style Masters today.
Scroll down to shop the items below.
Pin this image to your Pinterest board.