Your 3 Neutrals Explained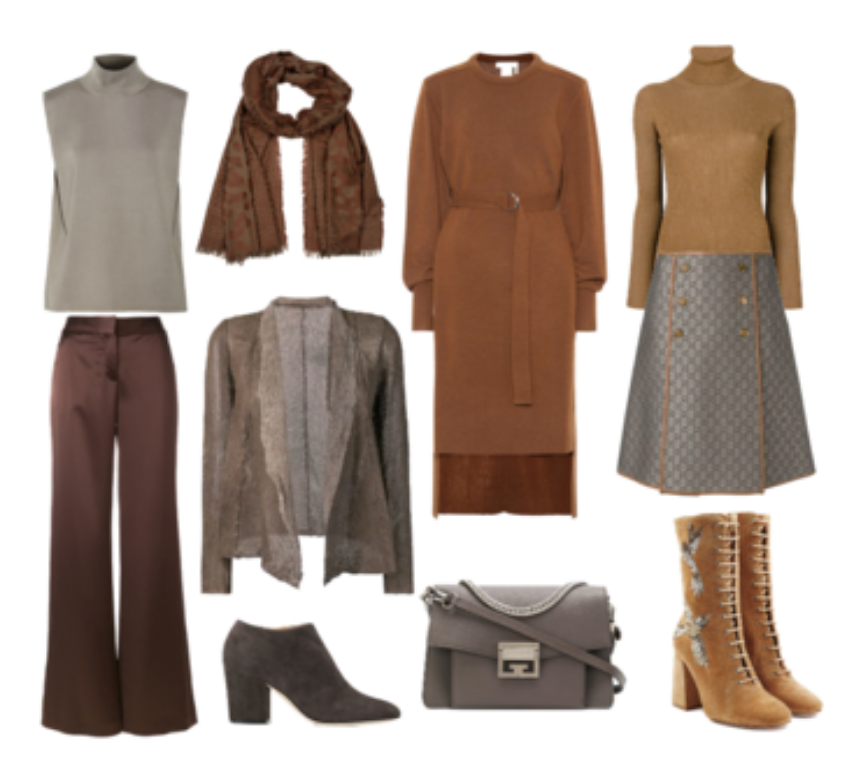 Did you know that all neutrals are not created equal?
You convey a different message or mood depending on the neutral you wear.
If you wear casual clothes in your formal neutrals, you may feel off. The outfit may not feel right, even though you're wearing colors from your color palette.
Has this ever happened to you? You're wearing a neutral from your color palette... you KNOW it's supposed to look good on you... and yet the outfit feels off.
It could be because you're wearing too formal or too casual of a neutral for the type of clothing and occasion.
You have three different types of neutrals. And by the way, I SHOW you these neutrals for your color type in your style guide.
You have your formal neutrals. Your business casual neutrals. And your casual neutrals.
Your formal neutrals are your mostly your darkest neutrals but not necessarily black. Especially if you're very fair. But these are the neutrals that you would wear for a formal event. Corporate suit. Serious scenarios.
Your business casual neutrals range from grey to brown to camel to rust depending on your coloring. These are ideal for business casual settings. They are less serious than your formal neutrals but still add a level of style and class to your outfits.
Your casual neutrals are ideal for shorts and t-shirts. Casual button downs and khaki's.
These are NOT strict rules. Only guidelines. But I assure you, that if you wore a suit in your casual neutrals, it would look strange. Just sayin'.
If you want to see *exactly* which neutrals are what for YOUR coloring and tone, check out the Style Guides. I'll post a link for each color type below.
Jen
Bright, Cool & Light
Bright, Cool & Medium
Bright, Cool & Deep

Bright, Warm & Light
Bright, Warm & Medium
Bright, Warm & Deep
Soft, Cool & Light
Soft, Cool & Medium
Soft, Cool & Deep