3 Ways To Wear Gossamer Pink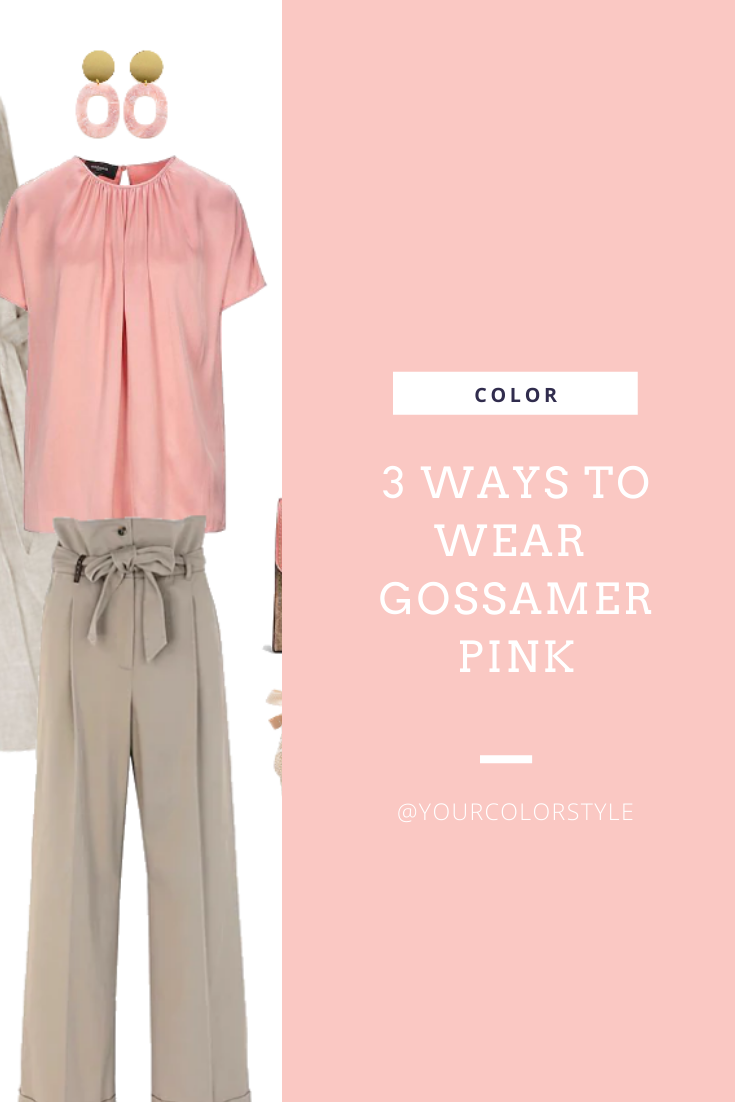 Gossamer Pink is a light blushy pink. It is a warm color and looks best on individuals that can wear warm colors. If you are deep, this color may feel too light. Wear it as a bottom or accessory.
I've pulled together 3 outfit ideas using the same Gossamer Pink top to inspire you this week.
Outfit Idea #1
Wear Gossamer Pink with a neutral. This light taupe creates a low contrast relaxed look.
Outfit Idea #2
Combine different shades of pink for a beautiful spring time look.
Outfit Idea #3
Pair this light pink with a light green which is on the other side of the color wheel. This creates a light playful look.
Try it out and share a pic on our Facebook Page. Let's inspire each other to try something new!
Jen
2 comments