Color Analysis Case Study - Olive Skin, Hazel Eyes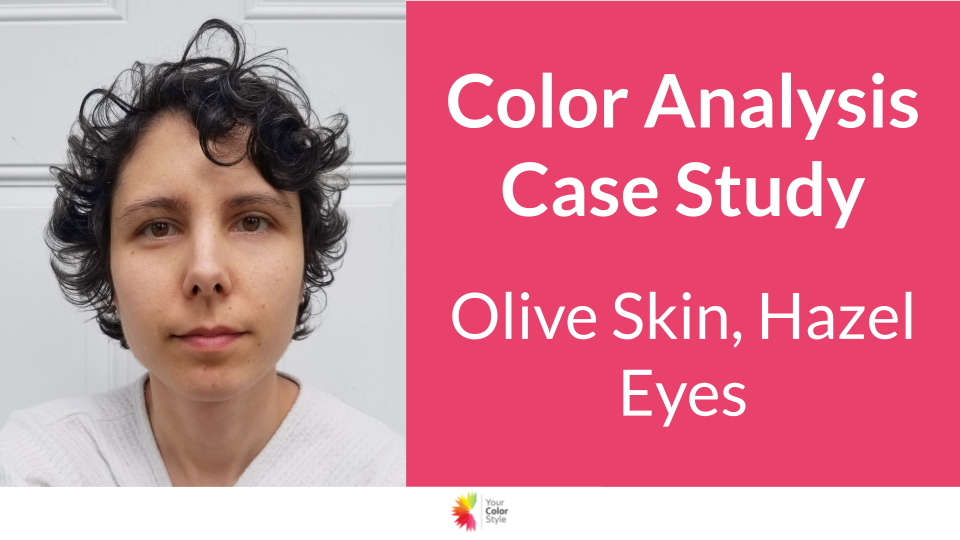 I did an online color analysis for one of my VIP Color Analysis customers. She has given me permission to share her case study with you. She has dark brown hair, olive skin and hazel eyes.
"My hair is black, with some silver. has a brown tone to it when in the sun. 
My skin is olive, but when not tanned I tend to look pale/sickly. My grandmother always tells me to put on blush. 
My eyes are hazel. They turn very bright when I cry, and can be perceived from brown to green."
Watch the video to learn her color type.
Would you like to know your color type? 
1 comment